Legal Australian Forex Brokers and Trading Platforms Guide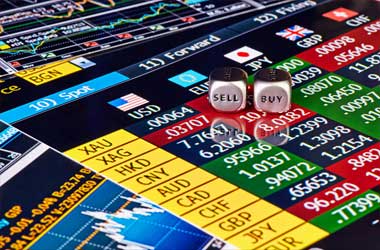 Forex trading has successfully thrived in Australia, thanks to the liberal, yet wary, stance of the government on foreign exchange brokers and trading providers. Forex platforms have been popular in Australia for some time, but their real boom happened around 2015, when local media started picking up trader stories after the Swiss franc went up by a larger margin.
Thanks to the deregulation processes which aimed to simplify the Australian financial system, Forex trading platforms are regulated to the extent of ensuring customer protection and safety, but not severely restricted in any way. There are also no existing legislations that will prevent you or penalize you for trading Forex positions with Australian brokers, or even ones that apply to off-shore platforms.
The only legal restrictions set by the ASIC, Australia's Forex regulatory body, are imposed on the trading platforms and they limit credit card deposits to $1,000 when you open an account. Other than that, there are no leverage restrictions imposed, for now, or other legal obligations, apart from tax obligations.
List of Forex Brokers accepting traders from Australia:
Rank
Broker
Offer
Trade Now

Deposit: $5

Leverage: 888:1

Trade Now!
However, just because you are given a "free pass" by regulators, so to speak, you should still be cautious when choosing where to invest your money. Joining a trading platform that's licensed by the local government means that you'll also have local support if any problems arise. Even if off-shore Forex trading platforms offer better terms, you still want to make sure they're regulated by trustworthy authorities.
Frequently Asked

Questions
If you're living in Australia and are thinking on joining an online Forex trading platform, take some time to look at the frequently asked questions below for some help with the different aspects of Forex trading. These range from the legal and tax obligations you must comply with as an Australian citizen to the most common concerns related to the trading process itself.
What is Margin and Leverage trading?
What Forex Leverage Limits are available in Australia?
What is the best currency pair to trade?
Why is AUD a Popular Forex Trading Currency?
Do you have to pay tax on Forex trading?
How is Forex taxed in Australia?
Are there any Forex Trading Bonuses?
What is the Minimal Legal Age to Trade Forex in Australia?
What is the Best Forex trading Platform?
Can You Make Money Day Trading?
Australian Forex Regulatory Authority
Forex trading is regulated by the ASIC (Australian Securities and Investment Commission), which is the second financial regulatory pillar in the country, apart from the APRA (Australian Prudential Regulatory Authority). The Commission's main objective is ensuring the protection of any consumers, creditors, or investors, which also include Forex trading platforms.
Thus, Australian Forex platforms must hold a license from the ASIC to be able to provide services within the country. The license serves as insurance to any user that the services provided comply with ASIC's standards, the most important of which are financial insurance and dispute resolution policies. The regulatory body also has a Professional Register, where you can find a list of brokerage that hold ASIC's licenses.
However, a regulatory license isn't endorsement, so don't expect to stay protected from losses or not to be held liable for them. No, what ASIC can do is help you whenever you have a dispute, but any risk taking will be entirely your responsibility.
Other Forex Trading Regulatory Bodies
If you want to expand your options and try something different that your local brokerages, you can also turn to other Forex trading platforms licensed by off-shore licensing authorities. The following are only some of the more important ant trustworthy agencies that oversee foreign exchange trading:
FCA – UK's Financial Conduct Authority is an independent UK body that's financed by membership fees from the financial companies. They are known as one of the strictest regulatory bodies in charge of monitoring consumer services in UK's financial industry.
CySec – Another important name in the online Forex Industry, the Cyprus Securities and Exchange Commission is a regulatory agency based in Cyprus. Thus, CySec license holders by default comply with EU's 2004 MiFid Act provisions. Most foreign exchange brokers hold a license from the CySec alone or in combination with licenses from other regulatory bodies.
CFTC and NFA – Just like in Australia, USA Forex platforms are overseen by independent regulatory bodies, the most important, in this case, being the Commodity Futures Trading Commission and the National Futures Association.