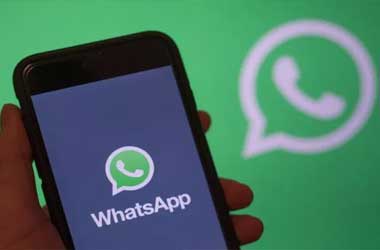 India has one of the largest financial markets in the world and its digital payments industry is expected to cross $1 trillion by 2023. Facebook is looking to take full advantage of this lucrative market by launching its new WhatsApp payment service later this year.
Using a peer-to-peer platform, this UPI-based pay service could potentially get 300 million users in just a few days.
WhatsApp already carried out a test of its payment service in 2018. It targeted one million users and the results were pretty successful. The main problem with its rollout was due to the new digital payments framework guidelines which delayed things.
However, it appears that WhatsApp has figured things out and will ensure that it is in full compliance with all regulations before it formally launches its WhatsApp payment system before the end of 2019.
NewsX
The WhatsApp financial payments service is well positioned to grab a large chunk of the digital payments market in India. According to studies, 50 percent of MSME owners with annual business revenue between 3 lakh rupees and 75 crore rupees are willing to use the app when it officially launches.
The Whatsapp payment platform will provide a major boost to many small and medium-sized businesses in India. Most of the time, it is only big companies that can afford digital payment platforms. With WhatsApp's reach, smaller businesses will benefit from the advantages of going digital without needing to invest a large amount of money. This will be very disruptive to the payments ecosystem in India.
In a statement, Tarun Pathak, Associate Director at Counterpoint Research, said
Digital wallet payment solutions are becoming more relevant for the Indian economy driven by mobile-centric Internet penetration. WhatsApp has the potential to leverage its existing user base and become the leading payments services.
Paytm Will Be Challenged
The WhatsApp payment platform will provide a big challenge to the existing payments leader in the country Paytm. Currently, there is no one in the Indian market that can challenge Paytm's dominance. WhatsApp, on the other hand, already has over 300 million users in India. When the payment service is rolled out, the app will have a strong customer database. In comparison, Paytm last reported close to 230 million users.
WhatsApp will have to be very careful with its rollout. The company is taking things slow and has already informed the Supreme Court that it will fully comply with the Reserve Bank of India's (RBI) data localization rules before taking any definitive action. This ensures that WhatsApp won't be crippled by legal action and that its launch should be smooth and trouble-free.