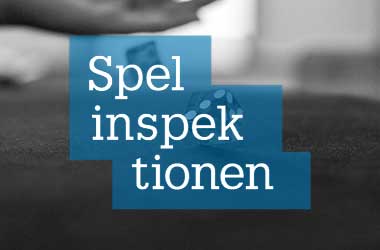 Summary:
Swedish operators now face bigger fines for AML breaches
Spelinspektionen will set a maximum amount for such penalties
The new rules are aimed at enhancing consumer protection
Swedish gambling operators will pay larger fines for anti-money laundering (AML) infringements under new amendments to the country's Money Laundering Act.
The new rules, which are aimed at strengthening consumer protections and addressing gaming-related crime, will take effect from April 1, 2024.
Spelinspektionen Now Authorized to Increase AML Fines
In its response to planned changes to the Money Laundering Act approved by the Ministry of Finance, Finansdepartementet, in September, Sweden's gambling regulator Spelinspektionen argued that the current rules governing AML-related fines only allow it to issue a rectification order for violations that are not considered serious, repeated or systematic.
Spelinspektionen said such an action might be insufficient for certain offenses, and therefore the sanction limit for AML violations must be raised to enable appropriate intervention.
Finansdepartementet has now given the green light to that proposal, allowing Spelinspektionen to increase financial penalties for gambling operators found to be in breach of AML regulations. The new changes will bring into line fines arising from AML breaches with current penalties imposed for Gambling Act violations. This means operators such as Kindred Group will face greater fines if they violate AML rules.
New Changes Aim to Enhance Consumer Protection
As part of the new changes which will come into effect on April 1, 2024, Spelinspektionen must establish a new framework on AML penalties for the gambling sector under which it must indicate a maximum penalty for individual AML violations. Sweden's Consumer Agency, Konsumentverket, will supervise the new framework, as recommended by Finansdepartementet. The new policies should heavily focus on consumer protections, the Ministry said.
The amendments address concerns about alleged "unfair calculations" by the regulator which prompted some operators to initiate legal action against the gambling authority.
Spelinspektionen's Director General Camilla Rosenberg welcomed the latest developments, saying they are gratified that the government has now agreed to their proposal to extend the sanction ceiling for AML breaches. The new measures will further strengthen the regulation of the Swedish gaming market, she added.
This year saw a series of new measures being introduced for better supervision of the Swedish gaming market and improving player protection. Earlier this month, Spelinspektionen proposed a credit card gambling ban in response to a government report on enhanced consumer protection against risky lending and over-indebtedness.