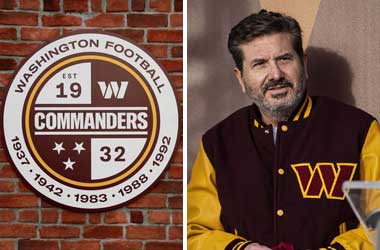 Summary
Dan Snyder and Washington Commanders under Federal Investigation
Key focus will be on the secret $55 million loan that was made to the Commanders
NFL alleged to have covered up Snyder's error in a bid to smooth things over
Washington Commanders and owner Dan Snyder have taken a lot of criticism in the last couple of years for multiple reasons.
The Commanders made headlines for their toxic work culture along with alleged fraud allegations concerning ticket revenue and a lawsuit from the DC Attorney General.
Snyder initially tried to apologize and make things right but the constant pressure got to him and he finally decided to put the Commanders up for sale as the general feeling in the NFL was that the Commanders needed a new leader to bring about lasting change.
Snyder agreed to put the Commanders up for sale in Nov 2022 and hired Bank of America to facilitate the sale.
Federal Investigation Into Secret $55 Million Loan
Don Van Natta Jr. from ESPN has reported that Dan Snyder and the Washington will be subject to a Federal Investigation. A key part of that investigation will focus on a secret $55 million loan that Snyder took out for the team without getting the approval from other minority shareholders.
The three minority partners (Dwight Schar, Robert Rothman and Frederick W. Smith) were kept in the dark concerning the $55 million loan. When the loan was taken out, these three minority partners owned 40 percent of the team and should have been informed.
When the partners found out what happened, they brought it up during an NFL arbitration citing the fact that it was a violation of Washington's shareholder agreement. This was also brought to the attention of the NFL after Snyder put the Commanders on the market for sale.
Roger Goodell, NFL Commissioner mediated the arbitration and in the end the matter was settled with Snyder buying out his minority partners by paying $875 million.
While the NFL was satisfied with the arbitration, a Federal Investigation has been opened into the matter.
Snyder Could End Up With Jail Time
An unnamed source told Don Van Natta Jr. that things could get tough for Snyder and the Commanders.
In a statement, the unnamed source said
Three billionaires—not a few whistleblowers—alleged to the NFL arbitrator that their partner had possibly committed bank fraud. This is jail time type of fraud. The NFL owes them as much of a fair shake as it owes Snyder. And the league had no interest in finding out what happened. They buried it and didn't investigate it and covered it up.