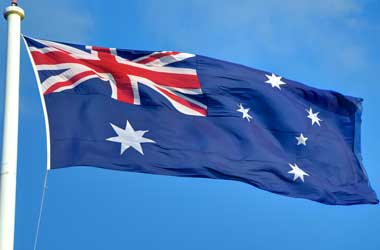 Online bookmakers in Australia have been slapped with a wave of new betting taxes that have come into force from January 1.
The "point-of-consumption" taxes came into effect amid concerns that internationally-owned gambling giants operating in Australia are not contributing their fair share. Among the online bookmakers catering to Australian punters are Sportsbet, Bet365, Ladbrokes and BetEasy.
Campaigners argue there should be a level playing field, taking into account the fact that majority of the nation's bookmakers are licensed in the Northern Territory which imposes lower tax. This puts Australian-licensed operators such as Tabcorp at a disadvantage in terms of the amount of taxes being paid.
The taxes are already in force in Queensland and South Australia and most recently came into effect in New South Wales, Western Australia, the Australian Capital Territory (ACT) as well as Victoria. The taxes are based on the location of the bets, instead of where the bookmaker obtained its license.
Welcoming the move, a spokesman for state-licensed Tabcorp said the new taxes will pave the way for a sustainable and well-regulated wagering industry. Each state will impose its own rate, with South Australia, Queensland, ACT and Western Australia taxing at 15%, while NSW and Victoria will collect 10% and 8% respectively.
New Taxes Will Speed Up Industry Consolidation
While the new taxes gained support from lobbyists and campaigners all over the country, gaming industry insiders are predicting the new taxes will lead to more mergers and acquisitions in the highly-competitive online betting sector. They believe that only the top online gambling operators will be able to survive these new tax rates.
Consolidation was the trend in 2018 and will likely continue in the years ahead. The previous year saw UK bookmaker William Hill selling its Australian assets to BetEasy as a result of incoming levies and new gambling regulations that had the potential to impact the firm's profits. In November 2018, online wagering newcomer Neds.com.au was acquired by global gambling giant GVC Holdings under a $95 million deal.
Online betting contributed to the 15% annual increase in sports betting revenue in Australia, making it the country's fastest-growing gambling sector.
While some of the world's largest gambling powerhouses such as Ladbrokes, Bet365, The Stars Group and Paddy Power Betfair are continuing to operate in Australia, they have warned that recent government decisions in relation to taxes will significantly impact their operations and will have far-reaching consequences.