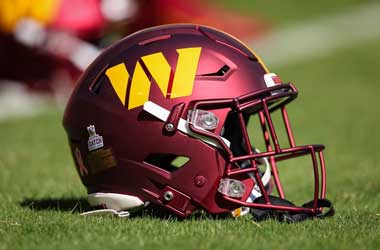 Summary
Washington Commanders owner confirms NFL franchise up for sale
BoFA Securities hired as consultant to facilitate sale
Washington Commanders currently under investigation for alleged financial impropriety
Daniel Snyder, the controversial owner of the Washington Commanders franchise has been under pressure for the last couple of years due to various allegations.
Fans of the NFL franchise recently started putting pressure on Snyder to sell the franchise as they want new owners who are free from controversy running the team.
Snyder initially faced pressure for not wanting to change the original name of the Washington Redskins as the 'Redskins' tag was derogatory. After resisting the name change, Snyder finally gave in and renamed the franchise as the "Washington Commanders".
The Washington Commanders is also under investigation over alleged workplace harassment and financial impropriety.
Washington Commanders Now Up For Sale
The Washington Commanders released a statement this week and confirmed that the NFL franchise is now up for sale. The Commanders have hired the services of BoFA Securities which is a part of Bank of America (BOA) and has experience of facilitating a lot of business for the NFL.
Snyder did not confirm if he plans on selling the entire franchise or is only looking at selling a percentage of the franchise. Snyder has been the majority owner of the American Football team franchise for the last 23 years and based on a spokesperson for the Commanders, all options are one the table regarding a potential sale.
When an NFL franchise is put on the market, it generates a lot of interest as there are a lot of wealthy individuals and corporations from around the world who are eager to get a stake in an NFL franchise. The sale will generate billions of dollars for Snyder and his family.
Reports suggest that a 40 percent stake in the Washington Commanders could generate as much as $1.8 billion even when the 20 percent discount clause is imposed. The 20 percent discount rate will be applied to minority stake owners since they have no decision making capacity in the running of the Commanders.
Washington Commanders Under Investigation
While a potential sale is being discussed, the Washington Commanders is under investigation for alleged financial impropriety. The D/A's office at the Eastern District of Virginia has opened an investigation into the Commanders for deceptive business practices.