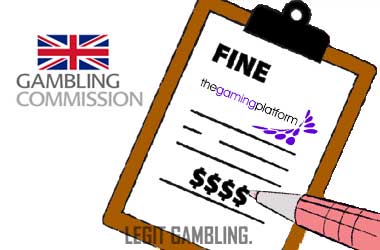 Summary
TGP Europe Limited gets slapped with £316,250 penalty
UKGC levies fine for breaching AML and social responsibility measures
TGP Europe Limited will now have to meet extra license requirements
Licensed gambling operators in the UK are currently waiting on the UK Government to release a long awaited White Paper that looks to make significant amendments to the 2005 Gaming Act. The new White Paper is expected to impose a lot more stringent gaming regulations than what is currently in place.
Even with the current relaxed gaming regulations in place, multiple licensed operators continue to fall short of gaming compliance. The latest gaming operator to be pulled up by the UK Gambling Commission (UKGC) is TGP Europe Limited.
TGP Europe Limited Hit With £316,250 Penalty
TGP Europe Limited is based out of the Isle of Man and offers a number of gambling related services which includes online casino games, live dealer games, sportsbook and instant win games. The operator currently operators a white label network that comprises of over 19 gaming websites including popular sportsbooks like BK8, Fun88, and Kaiyun.
The UK gaming regulator found that TGP Europe Limited had violated gaming regulations and decided to impose a £316,250 penalty on the operator. The UKGC claimed that TGP Europe Limited had violated anti-money laundering (AML) protocols and did not fully comply with its required social responsibility measures.
Additional License Requirements Imposed
TGP Europe Limited received an official warning for not adhering to AML protocols. Some of the non-compliance highlighted by the UKGC includes not having proper risk assessments in place for terror financing and money laundering checks, not addressing risks posed by stolen and false documents and not following proper protocol with regards to unusually high value transactions.
The operator was also pulled up for having outdated policies and ineffective procedures to review and stop potential money laundering risk with its B2B relationships.
The UKGC also found that TGP Europe Limited did not meet its social responsibility measures as the operator did not provide an adequate response to players who triggered different safer gambling alerts but were still allowed to keep playing. The operator did not use proper customer care interactions to stop these players but instead relied on automated interactions.
The UKGC will now impose additional conditions that TGP Europe Limited must meet in order to keep its gaming license.