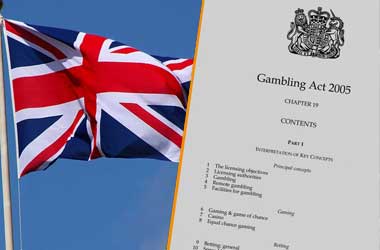 Summary
Welsh MPs said further delays in the publication of the White Paper must be avoided
The calls come as gambling addiction continues to affect children and young people
There are also calls to address loot boxes but it is unlikely to be tackled in the White Paper
There's mounting pressure on the UK government to publish the "Gambling Act review White Paper" as a matter of urgency, with gambling addiction now increasingly affecting young people.
Welsh MPs have recently raised concerns over the delayed implementation of major gambling reforms which would provide stronger safeguards and better protection for children.
White Paper Must be Published ASAP
Latest calls for the publication of the White Paper come following reports a 16-year-old Welsh boy lost huge amounts of money gambling in just a short time. According to Nick Phillips, a former gambling addict who now sits as CEO of community interest company Gambling Guardian, the boy watched a football match and saw a gambling ad which enticed him to gamble.
He created an account in his father's name and in just a few weeks lost thousands of pounds gambling. Since then, the boy's family never went to football matches to avoid exposing their child to further risks.
The latest Young People and Gambling Report published by the UK Gambling Commission (UKGC) found that 31% of young people aged 11 to 16 years old had gambled in the past 12 months, 0.9% of them were classified as problem gamblers, while 2.4% were identified as at risk. Among those surveyed were students attending schools in Wales.
With problem gambling continuing to be a serious issue among children and teens, calls have intensified for the UK government to fast-track the publication of the White Paper which contains much-needed reforms to prevent gambling harm among young people.
Loot Boxes Unlikely to be Included in White Paper
MP for Swansea East Carolyn Harris wants the government to give sufficient attention to emerging technologies that can trigger addiction among young people. She said the UK's gambling laws must be updated to tackle new issues brought about by the ever-evolving gambling space.
For instance, loot boxes, a feature in video games that upgrades a player's gaming experience, is considered by other jurisdictions as akin to gambling which leads players, mostly young teens, to addiction.
Loot boxes are banned in countries such as Belgium for its gambling-like characteristics, but the UK in July refused to regulate it citing the absence of any real-world monetary value outside of the game. For this reason, it is unlikely that the issue of loot boxes will be included in the Gambling Act review White Paper.