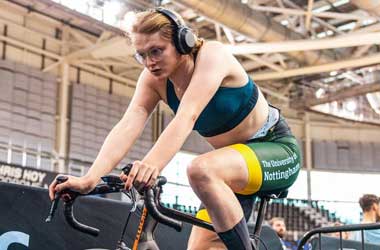 Summary
UCI bans transgender Emily Bridges from competing
Bridges was set to participate in the British National Omnium Championship
British Cycling says transgender problems in sport must be addressed
Emily Bridges did not get permission from the Union Cycliste Internationale (UCI) to participate in the women's British National Omnium Championship that is set to take place on 02 April.
Bridges used to race in the men's division and in 2018, she set a national record in the junior division more than 25 miles. Bridges stopped racing in the men's division and started competing in the women's division as he felt that he was transgendered. Emily Bridges was set to race against some British Olympians on 02 April including Dame Laura Kenny.
There were reports that a number of female cyclists were not comfortable having Bridges race with them as they felt Bridges had an unfair advantage over them. There were rumours that the female cyclists were looking to boycott the event. Bridges has been trying to reduce testosterone levels through hormonal therapy as they were too high to compete in the women's division.
BREAKING NEWS: Statement from British Cycling. Bridges will not be competing this weekend.

"We have now been informed by the Union Cycliste Internationale (UCI) that under their current guidelines Emily is not eligible to participate in this event" /1https://t.co/L0PIhA9ipT pic.twitter.com/uiltpKEbeG

— FairPlayForWomen (@fairplaywomen) March 30, 2022
There will be no boycott of the race as UCI has announced that Bridges will not be able to take part in the British National Omnium Championship as she is still registered with them as a male and needs to wait for his registration to expire before Bridges can change it to a woman. Emily Bridges was disappointed with the UCI decision.
British Cycling Wants Transgender Coalition
British Cycling said they were working closely with the UCI and Emily Bridges to sort out concerns from both sides before the race. British Cycling has called for the UK government to form a transgender coalition to study and address these issues in sport since it is not limited to just one individual but to transgender athletes in general. British Cycling said they will continue to work with the UCI to address transgenders switching over and the rules that need to be followed.
Female athletes across multiple sports have not been happy to see athletes who competed as males suddenly make the switch and compete as women as they have an unfair advantage. UFC President Dana White has made it clear that he would never allow a man to transition and fight a woman in his organization as he felt that the consequences could literally be death!