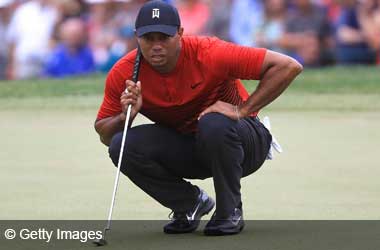 Tiger Woods is officially out of the PGA Tour for the fifth time in the last six years, after failing to break into the FedEx Cup top 30 but the premature end to his season doesn't diminish the shine of his Masters comeback.
Despite being battered by various injuries over the last few years, the 43-year-old Woods won his fifth Masters, his 15th major, and his 81st PGA Tour event in April 2019 beating some of the top golfers in the world who are a lot younger than him. Some of the players that he beat included Dustin Johnson, Xander Schauffele, Brooks Koepka and Francesco Molinari.
Tiger Woods bowed out early this week at Medinah, where at the peak of his career he had won two PGA Championship titles.
The legendary athlete ended with an even-par 72 in the BMW Championship, a few rungs away from the FedEx Cup top 30 that would advance him to the season-capping East Lake tour championship next week in Atlanta, Georgia.
Woods expressed disappointment at not being able to make it back to Atlanta but said he was still happy as he was the one going home with the coveted green jacket. This marks the 15th time in Woods' career that he won't be able to defend a title on the PGA Tour, perennially dogged by health concerns and schedule conflicts. However, this is the first time he won't be able to make it because of not being eligible.
Woods began the PGA Tour postseason at No. 28, but after backing down due to a mild oblique strain after a 75 in the first round at Liberty National, his rankings suffered. The forfeit dropped him to No. 38 in the FedEx Cup and he found it hard to recover eventually finishing at No. 42.
Woods' Comeback Serves As An Inspiration To All
In April 2017, Woods underwent Anterior Lumbar Interbody Fusion surgery to address his nagging back problems. This was a major procedure that many thought would force Tiger Woods into retirement.
However, the golfer proved them wrong in early April at East Lake as thousands of fans were present to see the Master mount his comeback after four back surgeries to pull of a stunning win that earned him the right to a green jacket once again. His win has inspired both young and old golfers to keep striving to pursue their dreams of being the best golfer possible.