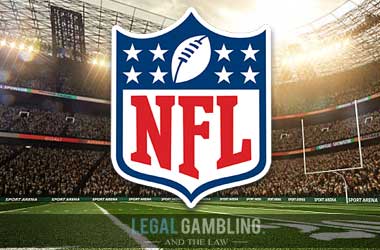 With week 2 approaching, we have some injury reports to update, more Jalen Ramsey trash talk, a little more recap of week 1's top performances, and an early look at some coaches who need to turn it around this season if they hope to keep their jobs.
With all the week 1 butterflies out of the way, I have high hopes for some of these week 2 matchups.
Let's take a look at some of the narratives leading into the weekend.
Jalen Ramsey's trash talk has made headlines again, this time calling out Patriots TE Rob Gronkowski. Ramsey was quoted as saying
I don't think Gronk is any good…any time Gronk has been matched up with a corner, he's had a very bad game…
Gronkowski brushed off the comments in an interview Wednesday, saying
if that's how he feels, that's how he feels…I just gotta do my job out on the field and just worry about that
I don't know if Ramsey and Gronk will have a chance to matchup Sunday, but if they do I'll be keeping a close eye because it will be a dogfight.
Darnold Impresses in Rookie Debut
Jets quarterback Sam Darnold faced a tough test in week 1, traveling to Detroit for a Monday night game, and threw a pick 6 on his first throw to boot. But Darnold bounced back, unfazed, and completed 16 of his next 20 throws and threw 2 touchdowns. Darnold has the opportunity to build on this start when the Jets take on the Dolphins at home Sunday at 1 ET
Bills' McDermott Doing What's "Best for the Team"
Bills Head Coach Sean McDermott is opting to start rookie quarterback Josh Allen Sunday against the Chargers after Nathan Peterman's dreadful performance last week. Peterman went 5/18 for 24 yards and 2 interceptions in Buffalo's 47-3 loss against the Ravens, in just the first half.
In an interview Wednesday, McDermott emphasized he was doing "what's best for the team" repeatedly when asked about the decision to start Allen.
News 8 WROC
Saints' Defense Back to Irrelevancy?
The Saints went into last weekend as 8.5 point favorites against the Tampa Bay Buccaneers, at home, and with the Bucs starting a 35-year-old journeyman at QB in Ryan Fitzpatrick. Fitzmagic proceeded to dice up the Saints defense, scoring 5 total touchdowns and leading the Bucs to a 48-40 win over the Saints.
Last season, the Saints defense was one of the top stories in the league. Defensive Rookie of the Year Marshon Lattimore and DPOY candidate Cam Jordan led a unit that was as strong as the Drew Brees led offense.
In the past, they had been a huge liability for years, preventing Drew Brees from making another full-blown run at a Super Bowl. In week 1, the Saints D looked much like those previous teams, getting burnt in coverage and struggling to get pressure up front. Let's hope it was a week 1 fluke, and the defense was just getting some early season jitters out of the way.
Titans-Dolphins Setting Records
The Tennessee Titans travelled to Miami to take on the Dolphins, a 1 PM ET kickoff and appeared to be your run of the mill "bad weather game"…until the first weather delay which lasted almost 2 hours.
The teams took an unconventionally short halftime, and halfway through the 3rd quarter, another delay hit, and the game didn't start back up until about 7:00 PM ET. The game as a whole lasted over 7 hours, shattering the previous record for Longest NFL Game by almost two hours.
It will be interesting to monitor these teams in the coming weeks and see whether the exceptionally long game has any short-term effects.
Who's Got the Hot Butts?
Some coaches who were on the hot seat to start the year overachieved in week 1, while some mainstays find themselves looking over their shoulder. Every week we're gonna take a look at the hottest seats in the NFL with a ladder ranking from 1-5, with 1 being the hottest.
Hue Jackson – I mean no brainer right, the guy hasn't won since 2016
Dirk Koetter – would have been #1 if not for the big week 1 win
Marvin Lewis – Bengals HC since '03, 0-7 playoff record
Adam Gase – make or break year for the Dolphins HC
Jason Garrett, bit of a surprise? He's shown little consistency in 7 years
Injury Updates
*Something to keep in mind, being placed on IR does not necessarily mean out for the season. Teams can now bring two players per season off IR if they are out for 6+ weeks and come back healthy
TEN TE Delanie Walker (ankle) – placed on IR
SEA WR Doug Baldwin (knee) – doubftul
ATL LB Deion Jones (foot) – placed on IR
ATL SS Keanu Neal (knee)- placed on IR
PIT QB Ben Roethlisberger (elbow) – DNP Wednesday, says he'll play
PIT OG David DeCastro (hand) – DNP Wednesday, questionable
CAR TE Greg Olson (foot) – will not play week 2
CAR T Daryl Williams (knee) – placed on IR
NO WR Michael Thomas (illness) – DNP Wednesday, questionable
LAC EDGE Joey Bosa (foot) – limited Wednesday, questionable
GB WR Davante Adams (shoulder) – DNP Wednesday, questionable
GB QB Aaron Rodgers (knee)- DNP Wednesday, questionable
SFO LB Brock Coyle (concussion) -placed on IR
CLE DE Emmanuel Ogbah (ankle) – DNP Wednesday, doubtful
PHI WR Alshon Jeffery (shoulder) – limited Wednesday, doubtful
DET EDGE Ziggy Ansah (shoulder) – limited Wednesday, questionable
Week 2 is quickly approaching, and the injury list is growing, but I think this weekend has a lot better matchups on paper than week 1. It all gets kicked off Thursday night as the Baltimore Ravens travel to Cincinnati to take on the Bengals.