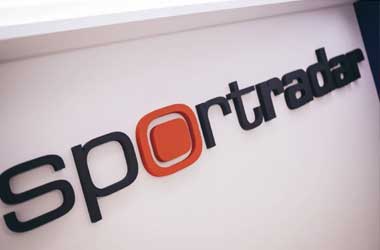 Sportradar, a major Swiss based provider for betting technology and sports data has denied all allegations claiming that the company was connected to illegal online gambling operations in Italy.
These accusations were made by the business news outlet Business Insider Italia which conducted an investigation about the company's links to the Italian mafia in the local gambling market.
Sportradar released a statement that completely denied all the allegations made against it claiming that it was offering illegal sports betting services. Business Insider Italia which published these allegations release details about how Sportradar and its subsidiary Betradar had links to Malta-based sports betting operators who offered illegal betting services in Italy.
These operators did not have a license from country's gambling regulator Agenzia delle dogane e dei Monopoli (ADM) and hence any gambling services offered were considered illegal.
These allegations of illegal sports betting are part of the ongoing "Galassia investigations" in Italy. In 2018, Italy launched a major crackdown on gambling and illegal betting operations. Most of these were run Malta- and Curacao-based companies. These companies were actually a front for the Italian mafia.
Sportradar has a major presence in Italy as the main data distributor for all of Italy's football leagues. The report stated that Sportradar did more than what it was authorised to do so. The company also provided services to illegal gambling operators that handled a total of €4 billion bets a year.
Sportadar stated that all allegations were baseless and claimed that it fully complied with both Italian and international gaming regulations and regulatory requirements. The company also stated that it has never associated itself with any illegal gambling activities and respected the authority of gambling regulators across the globe.
Major US Expansion
These illegal gambling allegations can be bad news for the company since it is trying to enter the booming US sports betting market. Currently, Sportradar is an official partner of all the major leagues in the country which include the NFL, MLB, NBA and NHL.
The NFL contract was renewed this August but has been around since 2015. The deal allows Sportradar to distribute real-time NFL data to sportsbooks all aver the US and the world. As part of the deal, Sportradar provides integrity monitoring for the football league. This ensures that all betting activity is tracked so that any suspicious activity is flagged and investigated.
With more states set to legalise sports betting in America, Sportradar wants to position itself for a major expansion. These accusations could work against the company in its US expansion push unless it successfully clears its name quickly.