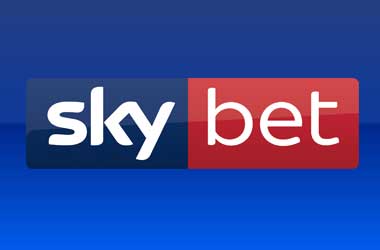 The UK Gambling Commission (UKGC) has imposed a £1 million fine on Sky Bet. This massive penalty was rolled out due to Sky Bet's failure to protect customers who are susceptible to gambling addiction.
The UKGC has pointed out three ways in which Sky Bet failed in its self-exclusion scheme to limit bettors in their playing.
The Self-exclusion plan is a strategy that gambling operators are supposed to implement to prevent problem gamblers from stepping over their limits. Sky Bet had a self-exclusion program in place but it did not work the way it was intended to and in the end failed Sky Bet players.
First, around 736 customers who self-excluded themselves were able to keep on playing by making duplicate accounts. The second breach was over 50,000 self-excluded customers were sent marketing material on a variety of channels, which is not conducive to helping them avoid gambling. Finally, 36,748 self-excluded customers were not able to withdraw the remaining money in their account after they closed their accounts.
In a statement, Richard Watson, Programme Director, said
This was a serious failure affecting thousands of potentially vulnerable customers and the £1m penalty package should serve as a warning to all gambling businesses. Protecting consumers from gambling-related harm is a priority for us and where we see operators failing in their responsibility to keep their customers safe we will take tough action
Sky Bet Accepts Mistake And Works With UKGC
Richard Flint the CEO of Sky Betting & Gaming, was quite apologetic in his response to the UKGC announcement. He stated that the Sky Bet prioritizes responsible gambling and should have done better in protecting its players. When Sky Bet discovered the breaches it was quick to report the issues to the UKGC and co-operated with the gaming commission to iron things out and improve its services.
Flint completely agrees with findings of the UKGC and plans to donate the £1 million to charities that will help with problem gambling. He also confirmed that the company did not make any profit from these failings. The account balances that have not been returned are being refunded.
Finally, Flint announced that Sky Bet is increasing its allocation of resources to helping problem gamblers. This includes a major media campaign promoting the need for customers to control their gambling habits. Additionally, the company has created a 60-man team to monitor for duplicates accounts.