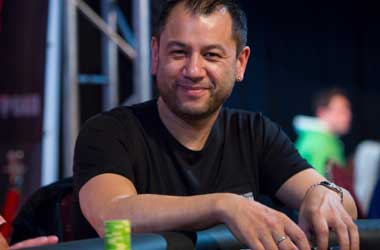 The legal tussle between King's Casino owner Leon Tsoukernik and Australian high-stakes poker pro Matthew Kirk has been well documented by a number of poker media outlets. The short version of this is that during a high-stakes poker game in May 2017 at the Aria Resort & Casino in Las Vegas. Matt Kirk lent $3 million in chips to Tsoukernik who ended up losing everything and then repaid only $1 million to Kirk.
Kirk filed a lawsuit to recover the remaining $2 million and Tsoukernik counter-sued claiming that Kirk and casino employees at the Aria took advantage of him because he was drunk and encouraged him to continue to play poker. The two players had tried twice to sort out their differences in the presence of Rob Yong, the owner of the Dusk till Dawn poker club in England but were unable to reach an agreement and hence took the legal route.
Tsoukernik's reputation has been damaged as Matthew Kirk called him out for being a cheater and a fraud. The King's Casino owner has tried to defend himself by alleging that Aria used unethical practices to manipulate him and Kirk also took advantage of his inebriated state.
VIP-Grinders.com
With both parties sharing their side of the story, Rob Yong decided to use a blog post to share his version of what happened.
Yong wrote in his blog that he had heard both versions of the story when it happened and confirms that Tsoukernik was indeed very drunk. However he says that Kirk decided to play with Tsoukernik because he was informed that if he calls it quits, Tsoukernik would never play poker with him again. Kirk told Yong that he felt bad playing against an inebriated Tsoukernik and seeing him lose $3 million and because of this Yong suggested that Kirk give him a discount of $2 million and play a $1 million game of heads up.
Kirk liked and agreed to this suggestion and Yong called Tsoukernik from his room to inform him of the new deal which was closed by the shaking of hands. However 20 minutes later Kirk had a change of heart while speaking on the phone and told Yong that the deal was off and that Tsoukernik would have to pay the $3 million.
Tsoukernik wasn't very happy to learn that Kirk backed out from the deal and after that the two of them fell out and Kirk made it a mission to tarnish Tsoukernik's reputation in every poker publication possible for not paying back the remaining $2 million.