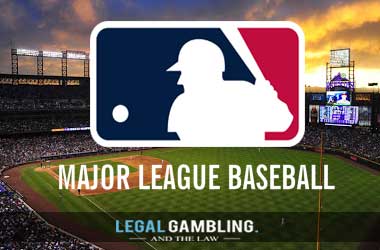 A number of Major League Baseball (MLB) personalities which includes players, managers, and coaches are already expressing their opinions on a rumored plan by MLB leaders to stage all its games on just one site.
The proposal is to stage all games in Arizona for the start of the 2020 season.
Under the plan, 30 MLB teams will gather in and around Phoenix and play each other in one of the available 11 ballparks without spectators.
While the MLB admitted they were considering the plan, they also stated that health officials will have to approve the resumption of sports events before that could happen.
Brett Anderson, a pitcher for the Milwaukee Brewers, tweeted his disapproval of such a plan, as it would likely involve separating from their families four as much as 4 and a half months while playing games in Phoenix.
It begins and ends right here https://t.co/TzyQvLq0bc pic.twitter.com/OAkDcl3JWY

— Brett Anderson (@_BAnderson30_) April 7, 2020
An unnamed player for the New York Yankees also expressed his disapproval, stating that he and his wife find the prospect of being separated from their baby difficult to accept.
Chris Sale, pitcher for the Boston Red Sox, admitted that he was unsure if he could handle being sequestered away from his family for that long a period of time. However, Sale also stated that it remains to be seen whether the MLB can find a way to make it work.
Mike Matheny, the manager for the Kansas City Royals, said it would be best to wait for official word from health officials before discussing any plans to play games.
ESPN
Safety is Paramount for The MLB and Phoenix
Safety is a primary concern for MLB players and staff, as well as for the city of Phoenix. The mayor of Phoenix Kate Gallego said that any plans for the MLB to start their season in the city will have to involve careful planning. According to Gallego, while Phoenix wants to help the MLB and resume normal operations as soon as possible, it is essential for public health officials to lead the way.
The MLB, for its part has echoed this sentiment, releasing a statement that any contingent plans they have to play games will take a backseat to the opinion of medical experts. The MLB's Opening Day and spring training season has been delayed as U.S. public health officials continue to work against the COVID-19 pandemic.
The MLB stated that while they are considering a number of plans to stage games in the future, they have not sought any approval for a plan from government officials or their Players Association, as no concrete plans have been set.