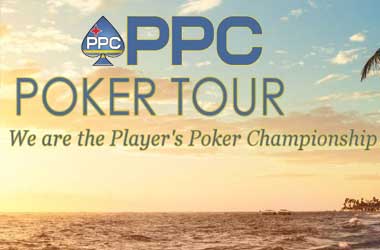 In 2017, the Players Poker Championship (PPC Poker Tour) became the center of a lawsuit, over Ponzi scheme allegations. The complaint stemmed from the tour's 2016 finale event held in Aruba, in which the winners were unable to receive their full payouts.
The 2016 PPC Main Event was taken down by Stephen Deutsch for $128,987. James Beadnell finished runner up for $85,906, Michael Lerner third for $43,426, John Ott finished fourth for $22,085, while Joan Sandoval took the fifth spot for $11,390.
However, each player was only paid $10,000 in cash at the end of the tournament, with the owners promising that the remaining amounts due to them would be credited to their respective bank accounts within days or weeks.
But owners Bryan Oulton and Sandy Swartzbough failed to fulfill their promise, resulting in the players filing a lawsuit, accusing the owners of fraud, corruption and racketeering.
The complainants were represented by noted gaming lawyer Maurice "Mac" VerStandig, who maintained that the PPC operated as a Ponzi scheme, utilizing the funds from one creditor, for the purpose of paying another creditor. The owners continued the practice until they could no longer attract new monies into the scheme, leaving players helpless and stuck.
Tampa Bay Downs,which usually features live horse racing is one of the tour's host venues, was also accused of being involved in the scheme after allegedly widely promoting the tour and even providing some staff to help with its operations.
Tampa Bay Downs Agrees to $80K Settlement
Tampa Bay Downs initially denied the allegations made by the plaintiffs. Now, the cardroom has agreed to an $80,000 settlement, with each player receiving between $1,000 and $19,000, while over $36,000 also went to VerStandig's law firm and to the trustee.
The settlement which served as the biggest single recovery for the players after the collapse of the PPC and will come as a relief as the Judge had earlier said that the case was a complex case and there was no guarantee of the plaintiffs winning the case and recovering any money.
The co-owner Oulton filed for bankruptcy in 2017, and successfully completed the process. He was also able to finalize a divorce just this month and applied for compensation. Swartzbaugh on the other hand agreed to a settlement with the plaintiffs back in 2017.
The players recovered $200,000 of the almost $300,000 due to them after both Oulton and Swartzbaugh also agreed to settle for $60K each on installment basis to be paid out to the plaintiffs. The poker industry has not heard or seen much from these two since the demise of the PPC.