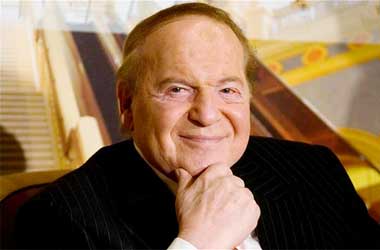 While it's insensitive to celebrate any person's death, news of the passing of casino mogul Sheldon Adelson has renewed hopes for the nationwide legalization of online poker in the US.
Adelson passed away due to complications from his cancer treatment. He was 87. Could this signal an end to his anti-online gambling crusade?
Let's take a look back at how and when the billionaire casino mogul began his fight against online poker and online gambling in general.
Restoration of America's Wire Act
The year 2011 was considered the darkest period in the history of online poker in the US, after the Department of Justice on April 15, 2011 (referred to as Black Friday) shut down a number of online poker sites operating in the country.
However, in December of the same year, a major legal milestone also took place with the DOJ's issuance of its revised opinion on the Wire Act, stating that the law only applied to sports betting. The 2011 opinion paved the way for regulated online poker in certain states.
Adelson strongly opposed the revised opinion and had since fought hard to reinstate the original Wire Act by creating a lobbying group, the Coalition to Stop Internet Gambling (CSIG), which continuously received significant funding from him throughout the remaining years of his life.
He contributed massive donations to the campaigns of Republican candidates, and pushed for the passage of the Restoration of America's Wire Act (RAWA), a bill seeking to criminalize all forms of internet gambling. Efforts to get the legislation off the ground in 2014 and 2015 were met with very little success.
Is the Fight Finally Over?
In 2016 though, Adelson achieved quite a redemption with the election of Donald Trump to the US Presidency. The $82.5 million he had poured into the campaign did not go to waste, as three years after his victory, the DOJ under Trump's administration issued its own interpretation of the Wire Act, stating that it covers all forms of interstate gambling, not just sports betting.
Andreas Froehli Poker
The decision was widely believed to be linked to Adelson. The matter is currently being contested in courts, courtesy of the state of New Hampshire.
Now, with Adelson's death, and with the country refusing to give Trump another term in office, online poker supporters are finally seeing the light at the end of the tunnel, especially as President-elect Joe Biden earlier expressed his opposition to the latest Wire Act opinion.