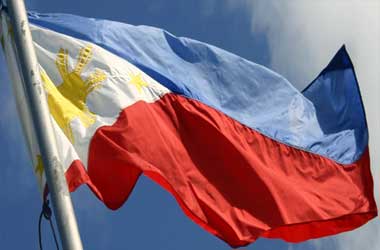 The perception within the gambling industry in the Philippines is that Philippine Online Gambling Operators (POGOs) supposedly brings in lot money that boosts the country's economy.
This is one of the reasons why the Philippines did not immediately yield to pressure imposed by China to ban online gambling as POGOs were responsible for targeting gamblers in Mainland China.
It now appears that the Philippines is seriously considering the possibility of banning online gambling as Benjamin Diokno who serves as the Governor of the Central Bank has confirmed that the close of POGOs in the country will have little impact on the economy.
The Central Bank Governor went a step further and said that he wants POGOs to leave the country as they posed a high risk of money laundering.
Rappler
Closure Of POGOs Will Not Hurt Economy
POGOs have helped the the Philippines in more ways than one. They rent prime real estate, bring in loads of tourists from China and also create thousands of jobs. POGOs also contribute to the local economy by paying licensing fees and gaming taxes. However, Diokno believes that the contribution of POGOs is exaggerated which is why he has commissioned a study to see what would be the potential impact on the economy if POGOs were banned in the Philippines.
In Diokno's estimation, the industry only contributes a few billion pesos in taxes and their real estate contribution is not that much. The risk of money laundering is too high for him to ignore as the Governor of the Central Bank. Weighing the pros and cons of POGOs, Diokno believes that it is better for them to be banned.
The state from Diokno will trouble POGOs who have been put on notice with the recent closure of the Great Empire Gaming and Amusement Corporation who was one of the major POGOs in the country.
Chinese Crackdown
China pressurised Cambodia into shutting down its online gambling industry and it now appears that the Philippines could soon follow suit. Currently, there are 60 POGOs officially operating in the Philippines. However, gambling analysts say that this is a low count of the actual operations in the country.
The Philippine government has taken some steps in recent times towards stemming the flow of POGOs into the country. The local gaming regulator has stopped issuing licenses to them while local lawmakers are suggesting tighter controls on Chinese workers coming into the country.