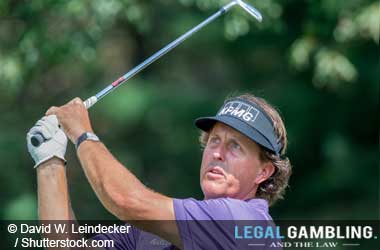 Phil Mickelson made headlines at the 2018 U.S Open but it wasn't because he finished in first place. The 48 year old golfer had a brain fade last week while playing the third round of the U.S Open when he decided to chase down one of his downhill putts and hit it once again before it came to a complete stop.
Mickelson who is a veteran of the sport knew clearly well what he was doing was wrong but still went ahead and did it as it prevented his ball from rolling off the green. He received a 2 stroke penalty from the organizers and would go on to finish on an 81, which was his best score to date at the U.S Open.
Strange things happen in the world of sport and had a younger golfer done something similar, he or she might have been excused for their behaviour. However, Mickelson has won 43 events on the PGA tour and continues to be one of the most high profile golfers in the sport. He has won 5 majors, a PGA championship, 3 Masters and an Open Championship during the course of his career and the golf world found his behaviour unacceptable.
Mickelson accepted that he knew what he was doing but said he was still within the rules as he knew he was going to get a two shot penalty. He received flak from the professional golf community and a video of him taking the shot while the ball was still rolling went viral and did the rounds on social media. There were a number of pro golfers who felt that he should be disqualified because he blatantly took advantage of the rules and set a poor example for other golfers.
United States Golf Association (USGA)
Mickelson Finally Issues Apology
The California pro had a few days off to think about his actions and finally issued an apology after realizing the backlash his actions had caused on social media and in the golf community.
In a statement, Mickelson said
I know this should have come sooner, but it's taken me a few days to calm down. My anger and frustration got the best of me last weekend. I'm embarrassed and disappointed in my actions. It was clearly not my finest moment and I'm sorry.