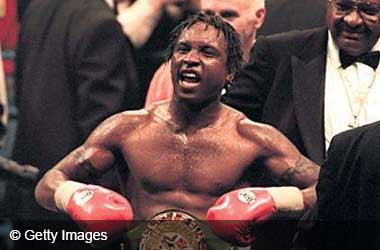 British boxer Nigel Benn is hoping to make a return to boxing 23 years after retiring. According to his promoter Mark Peters, the one-time ex-world champion will be back in the ring come 23rd November.
Nigel Benn's last professional fight was back in 1996 against Steve Collins which he lost. After staying retired for over two decades, the British boxer has decided to make a return which has surprised a lot of people including the British Boxing Board of Control (BBBoc).
Most professional boxers tend to retire in their late 30s or early 40s as age catches up with them and forces them to retire. However, Benn believes he still has what it takes at 55 to launch a comeback and fight professional.
He is scheduled to fight another former champion in 40 year old Sakio Biba.
The BBBoc is not in favor of getting Benn back into the boxing ring and has opposed his return due to numerous concerns. However, the fight will take place as the promoters have decided to approach the Irish Boxing Authority (Biba) who was happy to clear the fight. Nigel Benn has already passed all medical tests mandated by Biba and is all set to create history by being the oldest professional boxer to compete.
JRE Clips
Benn's two sons who are 22 and 23 years old are also professional boxers and will get to see their dad fight live for the first time in their lives. The biggest concern for all involved is for the fight to play out without anyone sustaining any serious injuries, especially Benn who is well above the average fighting age.
Nigel Benn Not Fighting For Money
When most retired fighters decide to make a comeback well into their retirement, it is almost always for the paycheck. However, it appears that Benn is not coming back just for the paycheck as he is already wealthy. His promoter stated that Benn has a 10 bedroom property in Australia and lives a comfortable life. Peters states that Benn has continued to train twice a day since his retirement and is in great shape.
Benn will have his work cut out though as he is taking on a fighter 15 years younger to him in Bika. The Cameroonian fighter has fought some tough fighters in his career including Welsh fighter and former champ Joe Calzaghe in 2006. Bika's last fight was in 2017 and he will enter as the betting favourite against Benn. Make sure you keep out for betting coverage nearer the fight day, for the latest odds and our prediction.