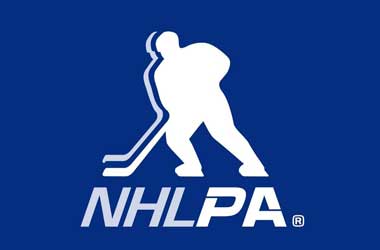 The National Hockey League (NHL) is set to return after the league's Players Association (PA) approved its proposal to hold a 24-team playoff format which will be comprised of a 16-team playoffs among the top four conference teams and an eight-team play-in tournament series.
No regular season games will be held; the 24 teams will directly vie for the 2020 Stanley Cup. The remaining seven NHL teams will be left out.
The Executive Board of the PA approved the league's proposal overwhelmingly, 29-2. Sources reported that only the player representatives from Tampa Bay and Carolina voted against the proposal.
Despite the lack of an official announcement from the NHL, there no longer appears to be any organizational hurdles for the resumption of the 2020 season with the 24-team format. What remains are external obstacles related to the ongoing COVID-19 pandemic.
ESPN First Take
Regarding the issue of travel, immigration, and visas, the acting Secretary of the Department of Homeland Security, Chad Wolf, has already signed a decree permitting all professional athletes to enter the US.
However, what remains to be seen is how the NHL and its PA agree on a hub city where all its members will have to remain in until the season is concluded.
League Protocols on COVID-19 Related Issues Still Undefined
The NHL has also not released any information on their plans should someone contract COVID-19. Currently, the league has kept mum on its quarantine and testing protocols, as well as how such an event would impact play in the field.
Ice Hockey is a very physical sport, and its players come into close contact several times per game. The PA would be justified in seeking a definite plan from the NHL on what it can enact to limit the exposure to the coronavirus before any commitment to the resumption.
Others are also concerned about the lack of practice for many of the players. Working out on-ice is indispensable for hockey workouts; skills gained from working out off-ice do not always translate fully to the ice on game day.
The resulting impact could turn off fans from viewing, and potentially increase injury risks to players. This could have a massive effect on free agency, already tumultuous due to the salary cap being tied to revenues, which have plummeted due to the pandemic.
Currently, all that has been agreed on is the format. Whether the NHL and the PA can agree on the remaining matters is an open question.