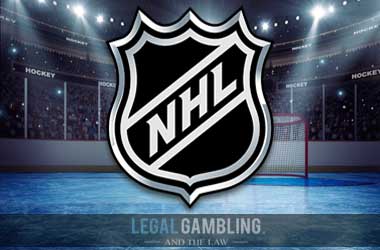 A recent Nielsen Sports study that was commissioned by the American Gaming Association (AGA) suggests that legalized and regulated sports betting could increase the NHL's revenue by $216 million per year.
The study focused on how much money the NHL could make from widely-available legalized sports betting. Advertising revenue from sports betting operators, data and sponsorships, as well as increased consumption of the NHL's products were among the revenue streams that were analysed.
According to the study, $151 million in new revenue could be created from media rights, sponsorships, merchandise and ticket sales.
Sports betting could generate another $65 million from betting operators and data providers. The study speculates that betting operators could spend $24 million on advertising which would increase the NHL's rights fees by $24 million. Sponsorship revenue could generate another $35 million while data could bring in $6 million.
Sports Leagues Will Benefit
In a statement, Sara Slane, senior vice president of public affairs at the AGA said
Today's announcement reaffirms that legal, regulated sports betting will create significant new revenue opportunities for sports leagues. Much like the NHL's recent successful expansion into Las Vegas, legal sports betting will continue to expand across the country, bringing with it a $216 million opportunity for the league
Nielsen Sports polled over 1,000 adult sports fans including NHL fans and those who identified themselves as sports bettors. They asked those surveyed to describe how consumption habits of non-bettors, casual bettors and avid bettors would be affected by a nationwide legalized sports betting market and how that change would translate into increased revenue.
AGA Commissioned Research
After being commissioned by the AGA, Nielsen Sports surveyed 1,032 adults who resided in the United States and were representative of census age, ethnicity, and gender. Nielsen Sports an organization that conducts independent polls, conducted the survey between May 15th and May 31st, 2018.
The AGA is a highly-respected national trade group which represents the $261 billion casino industry in the United States. Members include Tribal and commercial casino operators, suppliers, and other groups that are affiliated with the gambling industry. The AGA aims to promote good policies and regulations that are in keeping with the appeal of modern gaming and the massive economic benefits that can be generated.
There are more than 10 states that are currently in talks of passing bills that would legalize sports betting and that would further boost sports betting revenue and the revenue generated by major sports leagues such as the NHL, NFL and NBA.