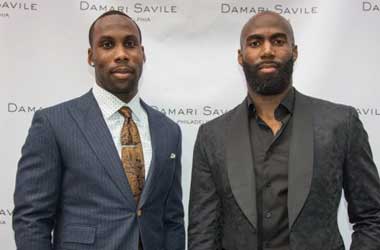 The feud between President Donald Trump and NFL athletes who decided to 'take a knee' during the National Anthem last season has been well documented. President Trump reached out to NFL athletes earlier this month as a token of goodwill and asked them to come up with a list of names they think need a Presidential pardon.
President Trump granted a Presidential pardon to Alice Marie Johnson on June 6 and commuted her life sentence.
The Tennessee woman was convicted in 1996 over a non-violent drug offense and was sentenced to life without parole. She had appealed for clemency to previous presidential administrations but did not get a presidential pardon.
Her case was taken up by high profile celebrities including reality star Kim Kardashian who met with President Trump and pleaded her case. President Trump not only granted her a pardon but also announced that he would consider granting more presidential pardons in the future.
The group of NFL players are represented by Anquan Boldin, an ex-NFL wide receiver, Doug Baldwin from the Seattle Seahawks, Benjamin Watson from the New Orleans Saints and Malcolm Jenkins from the Philadelphia Eagles. These NFL players had a chance to do their research and come up with a list of names who they think deserve a pardon but they chose not to do so.
NJ.com
NFL Players Will Not Send Any List To Trump
The NFL group said they were not going to take President Trump up on his offer as they believe that to get proper racial justice the criminal justice system needs a major overhaul.
In a statement, the NFL group said
A handful of pardons will not address the sort of systemic injustice that NFL players have been protesting. If President Trump thinks he can end these injustices if we deliver him a few names, he hasn't been listening to us.
It looks like the feud between this set of NFL players and President Trump will continue into the new season. They have reason to be upset as President Trump did get his way after the NFL announced that it would not permit any players to kneel during the National Anthem during the new season. Players who want to take a knee will have to stay in the locker room and do so. Failure to comply with this new rule could result in the player being banned from the NFL.