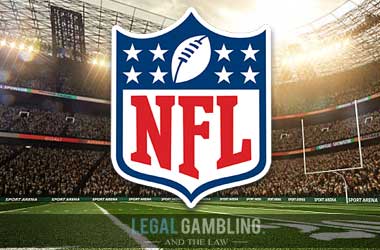 An intriguing game tonight with the Dolphins taking on Texans opens up week 8 of the NFL season, and we have some news and storylines leading into the weekend. We also have an updated injury report and some potential trade deadline movers.
Jon Gruden now has the ability to really shape his Oakland Raider roster in the next few seasons as he has traded wide receiver Amari Cooper to Dallas for a first round pick. As far as Dallas is concerned, a first is a bit steep of a price for a guy who leads the league in drops since entering and has regressed in each of his 3 seasons following his rookie year.
Oakland now owns 3 first round picks in 2019, and 2 in 2020 following this trade and the Khalil Mack trade. With Gruden's job security (10 year deal) not in question, he has the ability to really mold this roster in his image.
Other Trades
Teams appear to be getting a head start on the October 30th trade deadline, with 2 players being moved from the same team. The New York Giants have shipped out DT Damon Harrison for a 5th rounder and CB Eli Apple for a 4th and 7th rounder to Detroit and New Orleans respectively.
New York appears to be in full fire sale mode, and they may not be done with the house cleaning. Detroit gains the best run stopping nose tackle in the game, but it does not help their issue, which is the pass rush. New Orleans gets a low risk, high reward corner who has steadily improved in each of his 3 seasons.
Must Have Been Some Party Huh…
The Denver Broncos have released quarterback Chad Kelly following an incident that can only be described as strange. The Broncos hold an annual Halloween party, and Kelly was kicked out by Von Miller regarding an altercation with a guest and security at the event. Following this, Chad Kelly reportedly illegally entered a man's home before being chased out. Kelly was then apprehended in his SUV after police searched the area. Kelly reportedly had a BAC of 0.00, but these actions certainly don't sound like he was sober.
CBS Denver
Griffen Back In Action
Vikings EDGE defender Everson Griffen is back to work with his squad after a break from football to focus on his mental health. It sounds like Griffen is taking his mental health seriously and is attempting to find the appropriate balance between football and his personal life. Griffen's issues were obviously bigger than football, and it is great to hear he is feeling confident enough to step back onto the field.
Trade Calls
Gonna keep this brief, just throwing out some names and where I think/hope they should land. Not taking contracts or cap space into consideration, as teams always find a way to squeeze guys in *cough Rams cough*. As you'll notice, most of the buyers and sellers are repeat names, as these are usually the only teams who should be making moves at the deadline.
ARI CB Patrick Peterson – Steelers or Chiefs
ARI LB/S Deone Bucannon – Chiefs or Steelers
BUF EDGE Lorenzo Alexander – Patriots or Rams
BUF EDGE Shaq Lawson – Packers or Steelers
BUF RB LeSean McCoy – Eagles or Packers
BUF WR Kelvin Benjamin – Jaguars or Dolphins
CLE QB Tyrod Taylor – Giants or Jaguars
DEN CB Chris Harris Jr. – Patriots or Steelers
DEN EDGE Shane Ray – Packers or Saints
DEN WR Demaryius Thomas – Eagles or Dolphins
JAX EDGE Dante Fowler – Rams or Steelers
MIA WR DeVante Parker – Jaguars or Ravens
NYG CB Janoris Jenkins – Steelers or Chiefs
NYG EDGE Olivier Vernon – Packers or Chiefs
OAK CB Gareon Conley – Rams or Steelers
OAK EDGE Bruce Irvin – Chiefs or Packers
OAK QB Derek Carr – Jaguars or Giants
TB TE Cam Brate – Ravens or Patriots
Injury Report
ATL G Brandon Fusco (ankle) – placed on IR
BUF QB Josh Allen (elbow) – out
BUF RB LeSean McCoy (concussion) – DNP Wed. questionable
CHI EDGE Khalil Mack (ankle) – DNP Wed. questionable
CHI WR Allen Robinson (groin) – DNP Wed. questionable
CIN WR John Ross (groin) – doubtful
CLE WR Rashard Higgins (knee) – doubtful
DAL WR Amari Cooper (concussion) – questionable
DEN G Ronald Leary (Achilles) – placed on IR
HOU WR Keke Coutee (hamstring) – out
JAX RB Leonard Fournette (hamstring) – doubtful
KC LB Terrance Smith (knee) – placed on IR
LAR WR Cooper Kupp (knee) – doubtful
MIA QB Ryan Tannehill (shoulder) – out
MIA WR Albert Wilson (hip) – placed on IR
MIA WR Kenny Stills (groin) – out
NE RB Sony Michel (knee) – doubtful
NYJ WR Quincy Enunwa (ankle) – out
NYJ RB Bilal Powell (neck) – placed on IR
OAK RB Marshawn Lynch (groin) – placed on IR
PHI CB Sidney Jones (hamstring) – out
PHI EDGE Derek Barnett (shoulder) – placed on IR
SF WR Pierre Garcon (knee) – doubtful
TB LB Kwon Alexander (knee) – placed on IR
WAS WR Jamison Crowder (ankle) – doubtful
PHI@JAX, BAL@CAR, GB@LAR, and NO@MIN are all must watch games, and I hope they live up to the billing. Enjoy all the contests this weekend, and good luck on any action you have going on. Cheers!