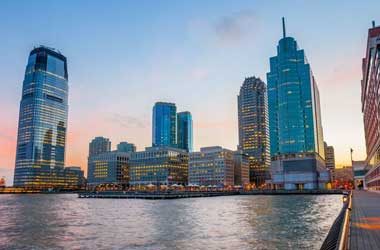 New Jersey transformed the overall sports betting market in America after getting the Supreme Court to repeal the Professional and Amateur Sports Protection Act (PASPA) of 1992 in May 2018. The Garden State wasted no time in regulating and launching its sports betting industry which has done incredibly well in the last 2 years.
The New Jersey sports betting market is going to get even bigger in the coming months due to the potential expansion of collegiate betting. New Jersey legislators tabled a bill that looked to lift the restrictions on betting on local collegiate sports.
Current gaming regulations forbid punters from betting on collegiate games in the state as well as out of state gaming involving college teams from New Jersey.
The new amendment looks to lift this ban on collegiate betting which will allow punters to bet on popular collegiate tournaments like the NCAA which generates massive interest throughout the country for Football and Basketball.
NJ Spotlight News
Earlier this week, the Senate Budget Committee approved the amendment which is the first of many hurdles the bill has to go through. If it clears all the hurdles in its path, it will be placed on the election ballot in 2021 and New Jersey residents will have to vote and have the final say as to whether they want collegiate sports betting or not.
Collegiate Betting Will Boost Gaming Revenue
New Jersey's sports betting market has continued to climb with every passing month. The gaming regulator reported a new record in August 2020 only to have it surpassed in September. Reports show that New Jersey brought in close to $750 million in bets with the NFL generating massive interest after the long COVID-19 shutdown.
The September numbers for New Jersey has left Nevada behind as the highest ever revenue recorded by Nevada was $614 million which was back in November 2019. New Jersey is expected to release its numbers for October before the end of this week and don't be surprised if the reports show impressive numbers.
The first three quarters of 2020 saw online sportsbooks and land based sportsbook in New Jersey combine to bring in $3.3 billion in revenue. If and when collegiate sports betting is made legal, expect these numbers to grow even bigger.
New Jersey's nine land based casinos and 3 racetracks will be authorized to accept collegiate bets in person, online and via their mobile betting platform.