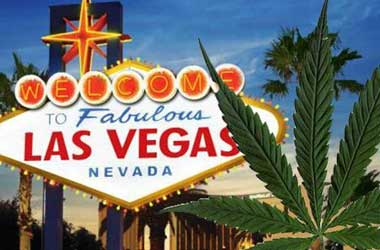 Nevada legalized recreational marijuana from July 1, 2017 but the casino industry in the state still does not allow pot to be smoked on its premises because Nevada casinos are governed by federal law and marijuana consumption is still illegal under federal law. While casino operators are clear that pot smokers cannot be entertained on their premises, there remains a number of grey areas where casino operators need more clarity.
Nevada casinos want to know if they can allow money obtained from the sale of marijuana to be used as their casinos. Their logic is very simple – if marijuana is illegal under federal, then the money obtained from marijuana transactions should also be considered illegal, which means if it is used at a casino, it can constitute as money laundering.
There is also no clear information as to whether Nevada casinos can be allowed to host marijuana conferences and exhibitions.
Governor Brain Sandoval has decided to address these concerns by calling on the Nevada Gaming Policy Committee to meet before December 15 and put together a plan that will research and address all of these concerns. The committee has been given time till June 15, 2018 to present their findings to the Governor and the Gaming Commission.
In a statement, Gov Brian Sandoval said
The Gaming Policy Committee is the right organization to take up these important issues unique to Nevada due to the state's recent legalization of recreational marijuana and our gold standard gaming reputation.
The Gaming Policy Committee is a 12 member committee that is represented by members from the Nevada Gaming Commission, the Senate, Assembly and the Gaming Control Board. State Sen. Richard Segerblom and Gaming Commission chairman Tony Alamo were some of the many senior executives who were happy with the Governor's decision to address these issues and ask the Committee to bring more transparency.
Senator Segerblom has been one of the key advocates for the legalization of recreational marijuana. The Senator believes that Nevada's casinos cannot remain closed to the marijuana industry especially when it comes to hosting marijuana conventions and expos as they generate a significant amount of revenue and is a great opportunity for Nevada's casinos to capitalize. The question remains though that if Nevada's casinos prohibit the consumption of marijuana how can they promote the sale of bongs and pipes at its premises during a marijuana convention.