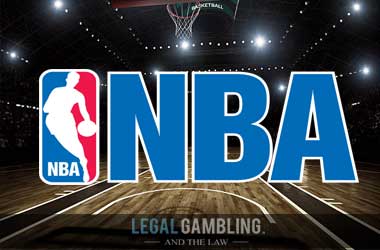 When people think of the NBA, they often think of the American obsession with basketball. However, thanks to the on-going efforts of the dedicated promotion, NBA fans can now be found all over the world.
There is no better showcase of this than the recent preseason game between Philadelphia 76ers and Dallas Mavericks that was held in China.
The NBA recognizes the importance of international fans and it has been consistent in its attempts to grow the fandom worldwide. This can be seen in the fact that the NBA has been holding preseason and even regular games overseas for the last four decades.
In all this time, the NBA has established 11 international offices and six academies all over the world to promote the league and the game of basketball. Currently, NBA games are being broadcast to 200 countries worldwide.
MLG Highlights
In a statement, Adam Silver, the commissioner of the NBA said
I believe we can be the No. 1 sport in the world. When I look at the trajectory of growth, the fact that young people, boys and girls, continue to love this sport, are playing this sport, are engaged in the sport of basketball on social media or with online games, I don't know what the limit is
The NBA continues its international showing this season by heading to Mexico and England for some of its season games. The NBA outreach has had notable effects. In China, there are more than 300 million young people who are playing basketball for fun, while India's basketball players are catching up.
NBA Expanding Into Asian Markets
China has shown massive interest in the NBA and the league has appreciated the support by reaching out to China. The NBA over the years has seen several Chinese players join NBA franchises over the years and go on to do well. In the recent preseason game in China, Ding Yanyuhang entertained his fans and helped boost the popularity of basketball in the country.
Several big names in the NBA have made China a part of their international tours. Dwyane Wade of the Miami Heat recently did a China tour where he was mobbed everywhere – which is a standard occurrence for NBA players. LeBron James drops by China every year, while Stephen Curry and Kevin Durant have also stopped by on their trips.
NBA aims to keep its top spot as the world's top sports franchise and reaching out to China, India and Africa seems to be an integral part of their strategy.