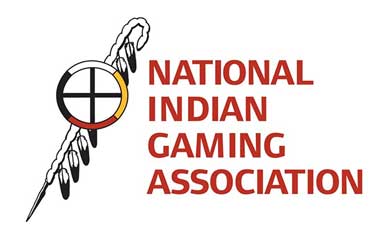 The support for legalizing sports betting in American has grown stronger with the National Indian Gaming Association (NIGA) announcing that it was joining the American Sports Betting Coalition (ASBC).
The ASBC is a lobby group formed by the American Gaming Association to push through legislation repealing the federal law known as PAPSA (Player and Amateur Sports Protection Act) that currently bars sports betting across United States except in three states NIGA includes over 148 Native American tribes with gaming interests and represents the country's $31.2 billion tribal gaming industry as a whole.
In a statement Ernie Stevens, Jr., chairman of NIGA said
We are pleased to announce that the National Indian Gaming Association will be joining the AGA's Coalition on Sports Betting, which will enable us to coordinate with and provide feedback to the AGA with regard to tribal gaming concerns as the Coalition advances its policy objectives
Geoff Freeman president and CEO of AGA applauded the move and stated that it signified the unified position of the industry. He noted that the support of NIGA was crucial to move forward toward revoking the sports ban.
The ASBC now has support across the commercial gaming industry, elected officials, law enforcement authorities and business groups, as it continues with its campaign to enable states to set their own laws for sports betting. The NIGA support comes even as tribal groups in several states have warned that legalizing sports betting could affect the gaming compacts in place with respective state governments.
Steve Stallings, chairman of the California National Indian Gaming Association noted that the association was opposed to a constitution amendment proposal introduced in the state that would allow sports betting to be legalized.He said that it would expand gambling in the state and affect compacts that currently limit casino-format games to tribal reservations.
Stallings indicated that the gaming compacts of all 62 tribes in the state might need to be renegotiated if the state moves towards introducing legal sports betting. Stevens however asserted that the support was in line with the objectives of the group to protect tribal gaming interests. He pointed out that NIGA being actively involved with ASBC would ensure that the tribes will be able to capitalize on the new opportunity. He added that by including sports betting to their offerings, tribal governments will be gaining a new revenue source.
The U.S. Supreme Court recently agreed to hear the case against the PAPSA but no date has been set for the hearing.