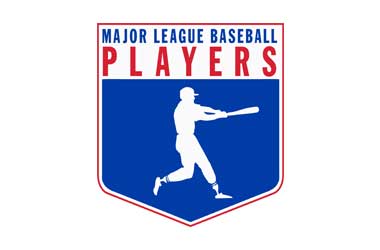 The Major League Baseball's (MLB) Players Association (MLBPA) is currently gearing up to send in a counter-proposal to the plan laid out by the MLB.
The notable points in this counter proposal include provision for more than 100 games, as well as a guarantee that the players will be paid their full 2020 salaries, prorated for the current situation. The MLB's plan, which they sent to the MLBPA earlier this week, ruffled more than a few feathers among the players.
Washington National's Max Scherzer, a member of the MLBPA's eight-person executive subcommittee, made it known that the large pay cuts necessitated in the MLB's plan was unacceptable to them.
According to Scherzer, the MLBPA is steadfast in their view that players should obtain full prorated salaries.
— Max Scherzer (@Max_Scherzer) May 28, 2020
Scherzer is claiming that the MLB's plan is to get the players take a second pay cut after the MLBPA already compromised by seeking prorated salaries. For instance, Mike Trout of the Los Angeles Angels is due a $19 million prorated salary, but the MLB's 82-game plan has this figure reduced to around $6 million. The pay cuts are likely to be less extreme for most of the MLBPA, but their disapproval of the plan is unified.
ESPN First Take
The PA's push for more games could be a bargaining strategy to compel the MLB to resume play. The MLB has hesitated to commit to a roster of more games, as the threat of COVID-19 continues to loom. If a second wave of the coronavirus does occur, the MLB season could once again be suspended, which would mean that they will have to pay player salaries without the support of national broadcast money, which will be an economic disaster for the baseball league.
Key Points of Contention
The MLB and the MLBPA are currently locked in a fierce argument regarding the language of their agreement on March 27. According to the players association, the agreement implies that they are to be paid their full prorated salaries, while the MLB maintains that it simply means a negotiation in good faith.
The MLBPA is currently seeking more documents from the league to ascertain whether the MLB's assertions regarding their economic status are true. These documents include revenue reports on local and national television broadcasts, as well as sponsorship revenues.
The MLB has recommended the resumption of their 2020 season in early July, playing in empty stadiums. This timeline will likely be delayed further as labor talks continue, which would imperil the scheduled spring training time in June.