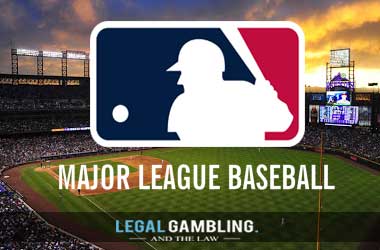 Major League Baseball (MLB) is reportedly keeping an open mind regarding different strategies and schedules that can be applied to the 2020 MLB season. The most recent strategy being considered was eliminating the National and American leagues this year and realigning the six divisions for a shortened season.
Based on this plan, all 30 MLB teams will go back to their respective spring training facilities in Arizona and Florida — where they will play out the season without fans, to reduce the COVID-19 risks associated with travel and large crowds.
The elimination of the National and American leagues means they will be moved to the Cactus and Grapefruit Leagues.
The New York Yankees will be moved to the Grapefruit League's North division—joining the Toronto Blue Jays, Pittsburgh Pirates, Philadelphia Phillies and Detroit Tigers.
ESPN
The plan features some positive and negative aspects. While many teams would likely have no problem adjusting to their new parks, it may take some time for teams to get used to playing without fans and retaining their competitiveness. Previous division rivalries will also have to be put on hold, such as the classic rivalry between the Yankees and the Boston Red Sox.
New Realignment Could Benefit Yankees
For the New York Yankees, the move to the North division of the Grapefruit League under this new plan would be much more preferable than moving to the AL East, which will feature tougher competition. The Yankees are the clear favorite to win the North division.
The Tigers were the weakest overall team last season, and the Pirates also struggled to establish any momentum—combined, their 2019 win-loss record is 116-207 (.359 winning %). The Blue Jays will present a tougher challenge for the Yankees, but they are a very young team who won just 67 games last season. With their signings of Zack Wheeler and Didi Gregorious, the Phillies will likely be the main rival for the Yankees in the North division.
Under this plan, teams will play 12 games against the division's teams, and six against other teams also located in their state. One doubleheader per day is expected. The Cactus League winner will play their counterpart in the Grapefruit League for the World Series, while the Fall Classic will be played in traditional stadiums late November.
This is one of the plans being discussed and is currently under consideration. If it is accepted by the MLB, expect the Yankees to capitalize fully on their advantageous position in the North League.