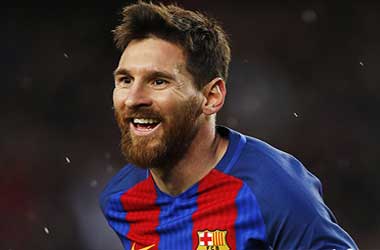 Lionel Messi who is arguably the greatest football player in the world right now has been a free agent since June 30, 2021. When someone of Messi's calibre is free to sign, the top football clubs in the world would usually willing to pay big money to sign Lionel Messi.
There were rumours last year that Manchester City and Paris Saint-Germain were eager to sign Messi but the 34 year old choose to stay with Barcelona F.C and play out his contract.
After Messi's contract expired, there was not a lot of interest in signing Lionel Messi because it was evident that he wanted to continue playing with Barcelona.
Lionel Messi joined the youth academy at Barcelona in 2000 and has since stayed with the club. He wasn't very happy in 2020 when Josep Maria Bartomeu was the President of Barcelona and was one of the reasons why he threatened to leave the club.
However, things changed for Messi after Bartomeu moved on and Joan Laporta became the President.
Joan Laporta was the President of Barcelona in 2003 when Messi first joined the club and the two have had a good relationship. Lionel Messi decided that he was going to renew his contract with Barcelona even though the club is in financial trouble.
Messi's last contract with Barcelona cost the club €500 million for a four year period. The club made it clear that they could not match that offer as Barcelona has a debt of over €1 billion and were required to cut their expenses from €600 million to €347 million.
Messi has now signed a five year contract with Barcelona and is reported to have taken more than a 50 percent reduction in pay, though no official amount has been released as of now. Barcelona also needs to sign a number of other players such as Memphis Depay, Sergio Aguero and Eric Garcia but will need to free up more finances before being able to do so.
Sky Sports News
Messi Wants To Finish Career In America
Messi will be 39 when he finishes his five year contract with Barcelona. The 6 time Ballon D'Or winner has said in the past that he would like to play in America's MLS to finish his career as he wants to experience living in America and playing in the MLS.
There is no indication as of now if the new 5 year contract with Barcelona has provision for Messi to move to the MLS during this tenure.