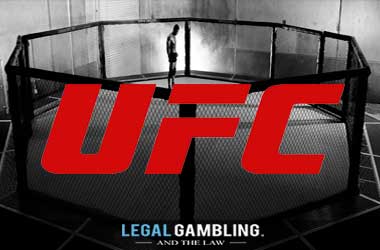 The Ultimate Fighting Championship (UFC) is the biggest organisation in MMA and tends to set the precedent in how the game is run.
A number of UFC athletes have faced bans and criticism due to failed drug tests. Many of these UFC fighters claim that they have been wrongfully accused due to poor testing.
The UFC and United Stated Anti-Doping Agency (USADA) have partnered to revise UFC's drug policy to tackle the recent spate of drug violations due to tainted supplements.
The UFC announced two major departures to their drug policy earlier this week: the UFC will now create and maintain a UFC-specific list of prohibited and allowed supplements.
UFC-prohibited supplements will now have official guidance on the threshold needed to guarantee a negative drug test result. UFC-allowed supplements will now grant any UFC athlete immunity in case the supplement in question is tainted.
The two lists, which can be amended at any time based on the latest science, are expected to better keep up with the advances in sports science and nutrition compared with a rigid policy.
MMAWeekly.com
Modern Drug-Testing and Tainted Supplements
The partnership of UFC and USADA in the UFC's continual drug-testing policy began in 2015, and both organisations found that many of the athletes' positive drug tests were due to tainted legal supplements. Drug testing technology today is so powerful that it can detect minute amounts of banned substances that cannot possibly result in performance enhancement; this puts the athletes at the mercy of supplement companies, whose tainted products cannot be sanctioned by either the UFC or USADA.
Based on the research conducted by the UFC and USADA, the rapid advancement of drug testing technology and the expansion of the legal supplement market can result in unfair false positives if current drug policies in sports take an extreme punitive approach. Cases have been observed where minute amounts of banned substances are found in multivitamins; punishing athletes for not conducting a full lab analysis on their vitamins may be an extreme overreaction.
How the UFC Develops its UFC-Specific Lists
The UFC's updated list of banned substances continues to utilise most of the World Anti-Doping Agency (WADA) regulations, but identifies thresholds for some banned substances, such as selective androgen receptor modulator (SARM), and diuretics. The UFC will be guided by a number of anti-doping experts to set threshold levels, and specify five independent supplement certifiers whose recommendations athletes can use to receive immunity from failed drug tests as a result of tainted supplements.
The UFC's new drug policy takes effect immediately, and will apply to all pending cases.