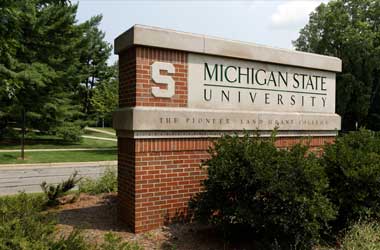 Michigan State University is finding out that when it rains, it really does pour. Michigan State has suffered tremendous damage to its reputation in recent months as the Larry Nassar case grabbed the headlines after it came to light that the sports doctor had abused over 140 students during his tenure.
ESPN's 'Outside the Lines' did a detailed report on Michigan State University's culture earlier this year and stated that the University deliberately turned a blind eye to complaints regarding sexual misconduct and sexual assault.
The University preferred to supress things to maintain a good image rather than to address turbulent issues such as sexual abuse, violence and racial discrimination.
Three Basketball Players Accused of Rape
Three Michigan State basketball players are now under the scanner after a female Michigan State University student has come forward and admitted to being raped in 2015 by them. No names have been released to the press so far to protect the identity of the victim and the alleged rapists.
The victim stated that she had reported the incident to the Michigan State University Counseling Center, but they subjected her to a hostile environment and did not come across as understanding or helpful. She was told that the three basketball players she referred to were well known athletes and if she pursued a lawsuit against them that she would be swimming with very big fish.
WXYZ-TV Detroit | Channel 7
The victim stated that she was under the impression that by raising the issue with Michigan State University Counseling Center, she had made an official compliant. However that wasn't the case and now the victim has decided to proceed with an official lawsuit U.S. District Court for the Western District of Michigan.
Michigan State Facing Another Lawsuit
The lawsuit does not take the names of the three basketball players and instead focuses on Michigan State University and its toxic culture.
The lawsuit states
MSU has fostered a culture in which female victims are discouraged from reporting sexual assaults when those assaults are perpetrated by male athletes, thus protecting the university, the male athletics programs, and the male athletes at the expense of the female victims
The victim has claimed that she decided to come forward and take action because she did not want another girl in Michigan State to go through what she had to go through and have her life messed up. The victim claims that since the rape in 2015 she has had to seek psychiatric help, change her major and live in fear of running into the three players on campus. Those three players incidentally are no longer with Michigan State.