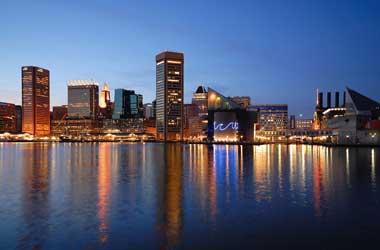 There have been a number of states in recent times that have objected to the Professional and Amateur Sports Protection Act (PASPA) of 1992 which bans sports betting in all states with the exception of Nevada. PASPA has prevented casino operators and sports betting websites from offering legalized sports betting in their respective states and as a result a lucrative industry has been restricted and state governments have not been able to profit from taxes on the sports betting industry.
New Jersey has been one of the states that have challenged the PASPA law and a hearing on the matter is expected to take place before the end of the year. Casino operators in Maryland are pushing for a similar stance to be adopted as they want to offer sports betting services at the earliest.
Cordish Global Gaming which operates the Maryland Live Casino and Hotel has called on the Joint Committee on Gaming Oversight to address the issue in 2018.
The Commission has kept casino gambling out of its agenda for the last 5 years but is now facing pressure from Maryland casino operators to prioritize sports betting and push for a constitutional ballot to be placed on the 2018 general election ballot. However the Gaming Commission does not share the same urgent view of legalizing sports betting.
Gaming committee's House co-chair Del. Frank Turner said that sports-betting is likely to find a sponsor but he does not believe that it will happen in 2018. Turner said that if the bill is not sponsored in 2018, it will happen in 2020. Maryland casino operators want the federal law that bans sports betting to be changed and the responsibility of legalizing sports betting to be placed in the hands of the state.

Joe Weinberg who heads the Cordish Group stated that Maryland could not afford to wait for the next three years to get more clarity on the Federal law. Weinberg warned that neighboring states were already taking measures to position themselves to repeal PASPA and said that if Maryland did not act quickly, the casino industry in the state would suffer as they would not be in a position to offer their patrons a full suite of services.
Weinberg said that if sports betting was legalized in Maryland, it would result in Maryland Live getting an additional 1.5 million visitors each year and generate an additional $100 million in revenue which will also benefit the state coffers in the form of extra gaming taxes.