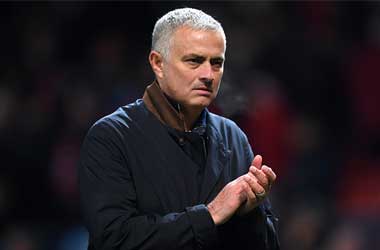 Manchester United one of the most famous football clubs in the world has gone through difficult times ever since its long term manager Sir Alex Ferguson retired.
The Red Devils have tried different managers in recent years but none of them have been able to turn around the fortunes of the top English Premier League club.
Jose Mourinho has been managing Man United for the last 2.5 years and has tried hard to get the club moving in the right direction but things have not been working out.
The latest disaster came on Sunday when Man United lost to Liverpool on Sunday with a 3-1 scoreline. They are now in sixth spot on the points table.
This isn't good for the Red Devils as only the top four clubs in the Premier League can qualify for the UEFA Champions League. Man United can mathematically still qualify with the second half of the season still to play for, currently they are 11 points adrift to Chelsea who are fourth place in the table.
ESPN UK
Man United owners made the decision to give Jose Mourinho is walking papers as they no longer believed he was the man who could change the fortunes of the club.
In a statement, the club said
Manchester United announces that manager Jose Mourinho has left the club with immediate effect. The club would like to thank Jose for his work during his time at Manchester United and to wish him success in the future. A new caretaker manager will be appointed until the end of the current season, while the club conducts a thorough recruitment process for a new, full-time manager.
Potential Replacements For Man United
Die-hard Man United fans were calling for Mourinho to be sacked and there were a lot of rumours circling around of a potential
sacking. However, Mourinho appeared to be pretty surprised by the decision as he had signed a new contract earlier this year that was valid till 2021.
For the time being the interim manager will be former United legend Ole Gunnar Solskjaer who has been managing Molde – a Norwegian club. Mauricio Pochettino who is the manager at Tottenham is pipped to be Mourinho's replacement but nothing is confirmed as of now. Some of the other contenders for the position include Zinedine Zidane, Diego Simeone and Antonio Conte.