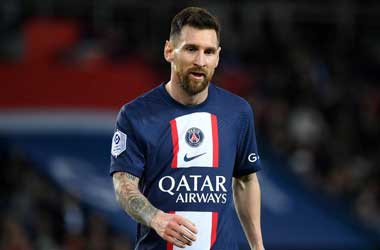 Summary
Lionel Messi has decided to move on from Paris Saint-Germain
Messi is expected to test free agency after the end of the season
PSG fans turn on Messi and teammate Neymar Jr.
Lionel Messi won the hearts of billions of football fans during the 2022 FIFA World Cup when he led Argentina to a World Cup win.
However, his form dipped considerably upon returning to France to play for Paris Saint-Germain (PSG).
There were talks last month that Messi was unlikely to renew his contract with PSG which expires at the end of the season. ESPN has now confirmed that Lionel Messi will not resign with PSG and will become a free agent.
All Is Not Well With Lionel Messi and PSG
When Lionel Messi joined PSG in 2021, he received a hero's welcome from French fans who were only too happy to see PSG sign arguably the best football player in the world. The sentiment of PSG fans have turned dramatically in the last few months as PSG has not played to potential and Messi has not delivered.
PSG got hammered against Lorient recently and went down 1-3. This was the club's third loss in four games and fans started to lash out against Messi on social media. To make matters worse, Messi decided to fly out to Saudi Arabia last week and as a result, he could not show up for training on 01 May.
Messi did not get permission from PSG to miss training and this did not sit well with PSG or some of his teammates. PSG decided to suspend Messi for two weeks due to this incident and created even more tension between Messi and PSG.
Messi will now become a free agent at the end of the season and there are rumours that he could go back to his old club Barcelona or make a move to play in Saudi Arabia.
PSG Condemns Fans Booing Messi and Neymar Jr.
PSG fans have turned on both Messi and teammate Neymar Jr. asking them both to leave PSG and go back home. A small group of fans gathered outside Neymar Jr.'s house and protested.
In a statement, PSG said
Paris Saint-Germain most strongly condemns the intolerable and insulting actions of a small group of individuals that took place on Wednesday. Whatever the differences of opinion, nothing justifies such actions. The Club gives its full support to its players, its staff and all those targetted by such shameful behaviour. <.blockquote>