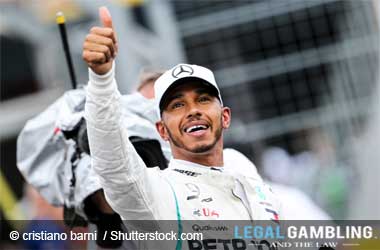 Lewis Hamilton entered the French Grand Prix knowing that a first place finish would help him reclaim the number one spot F1 ranking from Sebastian Vettel. The British F1 superstar dominated the Circuit Paul Ricard track and won his third Grand Prix of the season.
Mercedes's Hamilton ended up losing the lead only during one lap at his pit stop but was quick to regain the lead and ensure that he did not let anyone pass him.
His biggest threat was from Ferrari's Sebastian Vettel who did not help his cause by crashing into Valtteri Bottas.
Max Verstappen finished in second place and Kimi Raikkonen took the third spot. This was a special victory for Lewis Hamilton because he had never won the French Grand Prix before. The Brit has had a total of 65 F1 first place finishes but the French Grand Prix evaded him mainly because it hasn't been part of the F1 circuit for the last decade and only made its return this year. Apart from winning his first French Grand Prix, Hamilton also rejoiced over the news that England had won its FIFA World Cup football match against Panama with a dominant 6-1 performance. Hamilton now has 145 points on the F1 points table, 14 points more than Vettel who is at 131.
euronews (en français)
Vettel Takes Blame For Bottas Crash
Sebastian Vettel had a great opportunity to win the French Grand Prix and increase the lead that he had over Hamilton on the points table. However, he once again committed an error that hurt him badly when he crashed into Valtteri Bottas and received a 5 second penalty for being the one that caused the accident.
In a statement, Vettel said
My mistake. I tried to brake early and get out of it, I had no grip being so close to the cars in front and also next to me. Valtteri tried to get his position back, which is fair enough and I had nowhere to go obviously. The turn goes left and I tried to slow down, but with the grip I could only open the radius and that meant unfortunately I had to make contact to Valtteri.
Vettel who go on to say that it wasn't intentional as it could have also resulted in the end of the race for him. The next F1 Grand Prix will take place in Austria on July 1 and Vettel will want to bounce back.