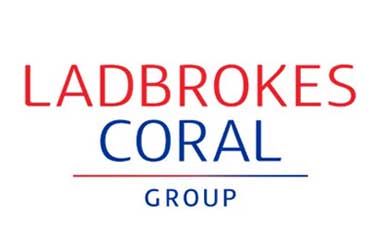 The UK Gambling Commission (UKGC) has decided not to fine gaming giant Ladbrokes over its dealings with Tony Parente, a gambling addict, and the people he stole money from to gamble. This was after an investigation by the Commission revealed that Ladbrokes agreed to compensate the victims as long as they signed an NDA. Ladbrokes ended up paying a combined compensation of £975,000 on this promise of silence.
The entire matter started when The Guardian, revealed that Ladbrokes encouraged Parente and his victims to sign a non-disclosure agreement (NDA) regarding their dealings with the company. Parente was showered with gifts by the bookmaker over a two-year period and kept losing up to £60,000 a day. Unfortunately, all the money he lost was stolen.
Five of Parente's victims complained to Ladbrokes for accepting stolen funds. But the company agreed to pay them compensation as long as they agreed to not bring any formal complaint to any regulator about the claim. Besides that, the investors also agreed to not assist anyone else in filing claims about Ladbrokes accepting stolen money. BBC Panorama also featured Ladbrokes Coral's Problem Gambling lapses in their episode "Addicted to Gambling".
The UKGC has decided not to impose any sanctions over the use of the NDA. The Commission has written to Parente and says it deems that the NDA that he signed does not breach any of the commission's license conditions or requirements. The gambling watchdog did issue new instructions to operators for the future use of NDAs to clear things up.
Criticism Over Decision
The UKGC has taken a number of significant steps to curtail gambling addiction in the country but this decision on Ladbrokes did not go down well with a number of anti-gambling opponents.
The decision not to penalise Ladbrokes drew some ire from Labour MP Carolyn Harris. She heads a group that specialises on gambling-related harm and thinks that the decision was too lenient and allowed for future exploitation. She feels that the UKGC was complicit in Ladbrokes committing abuse on gamblers and their victims.
Though Ladbrokes may be fine on the NDA front, there is still a potential fine for encouraging Parente to keep on betting. The company gifted him with many free gifts, cashback offers and special bonuses to encourage him to keep playing even though he was losing big time.
According to the UKGC, the NDA investigation is over but they still have not concluded looking into Parente's case and said that they could not make any more comments as the investigation was still on-going.