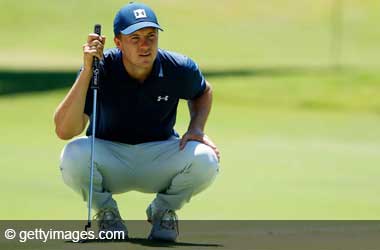 Jordan Spieth recently opened up to the media and said that ever since his victory at Royal Birkdale three years ago, his main goal has been to complete golf's career Grand Slam, where a player has to win all four major championships in the sport. Spieth needs to win the PGA tournament before he can achieve his Grand Slam feat that would allow him to join a select group of players who have accomplished this special feat.
The 27 year old said that his biggest goal on the professional circuit now is to complete a Grand Slam. Spieth's most recent PGA Tour win was back in 2017 when he won The Open. This victory came on the heels of him winning the Masters and the U.S. Open. If Spieth succeeds, he will be the sixth golfer to win a Grand Slam.
The current list of golfers who have won all four majors reads like a who's who of golf history: Gene Sarazen, Gary Player, Ben Hogan, Tiger Woods and Jack Nicklaus all won each of the four majors. Nicklaus and Woods are a cut above the rest, accomplishing the feat on three separate occasions.
Note: You can grab the latest odds from BetOnline today at +117 on Speith completing his Grand Slam dream at the PGA Championship
Spieth's Recent Downturn
Since his 2017 win, Spieth has struggled on the tour and is yet to win a tournament. His sudden dip in form has surprised many golf analysts who expected him to become the next big superstar of the sport. Spieth was ranked second in the global rankings during his 2017 run at The Open.
In the last three seasons, Spieth was only able to get top-3 finishes three times. The last time Spieth managed a top-5 finish was in the 2019 PGA Championship. He is now ranked in 62nd place.
Spieth acknowledged that he had not played to his potential and felt that he had let down his fans and himself. He also admitted that his recent results after The Open had made him doubt his ability.
KPIX CBS SF Bay Area
Learning to Roll with the Punches
Spieth has said that his immaturity about unlucky breaks did not help his results. The complaining and griping made his game worse. He is trying to stay positive, preparing as much as he can, and learning to live with whatever result he achieves.
Despite gunning for the Grand Slam, Spieth said that he does not feel any pressure because due to his lack of bad form for the last three years, no one is expecting him to win now.