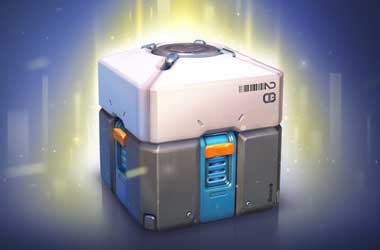 The Dáil, the lower house of parliament in the Republic of Ireland has turned its attention to lootboxes.
The popular practice of video game manufacturers to offer random prizes from its lootboxes has become a great source of revenue for them. This is mostly because lootboxes are often sold for real money.
However, it has also earned the ire of various governments and now Ireland is the latest country to target lootboxes.
Recently, Fine Gael TD Martin Heydon inquired about the Department of Justice's position on lootboxes in video games.
David Stanton, the current Minister of State responded that if any video game was offering a product that was considered gambling under Irish law, they must obtain a license for it. According to Stanton, no video game manufacturer has sought out a license in Ireland or another EU member state for lootboxes.
Minister Stanton repeated the concerns of the Gaming Regulators European Forum that certain video games were offering products that could be considered gambling under some national laws in the EU. Heydon used examples to outline how loot boxes worked and why they were viewed as gambling products.
In a statement, Heydon said
In popular games such as Overwatch where if one purchases a loot box, the box starts shaking on the screen and there are flying discs and a final reveal, and it is all designed to heighten the appeal. It is very much like watching an episode of Winning Streak.
While the common consensus is that parents must do more and take full responsibility of protecting their kids from being exploited by video games with loot boxes, one must also point out that this is difficult since parents don't always understand how these things work nor can they always monitor what their kids are doing online.
Regulatory Update Required
Heydon pointed out that several countries have taken action against loot boxes in their jurisdiction. This includes the Netherlands, China, Australia, Belgium and the Isle of Man. In all of these regions, lootboxes are considered a form of gambling and are treated accordingly. Right now, there are investigations in 15 other regions that are looking into microtransactions like lootboxes to see whether they are dangerous or not.
Heydon's opinion is that the Department of Justice should take similar steps. The main concern from the Irish government is that lootboxes could be a form of grooming for children so that they can progress into full-blown gambling.
Currently, Ireland's gambling legislation is due for an overhaul and Heydon thinks that a provision for video game lootboxes and other microtransactions should be included in them. With the changing times, gambling legislation should be able to keep up with the industry to better protect the Irish people from being taken advantage of.