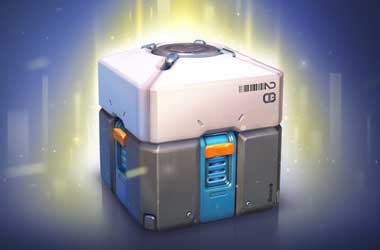 Two of YouTube's biggest streamers are in trouble as they are accused of promoting lootboxes to children. There has been a huge outcry from the YouTube community who are calling out Jake Paul and Brian "Ricegum" Le for promoting 'Mystery Brand' to a young audience.
Mystery Brand which offers a form of lootbox-style gambling tried to get a number of YouTube influencers to promote their games by offering them $100,000 promotional contracts but these two prominent YouTuber's took up the offer and it has upset lootbox opponents as well as their YouTube competitors.
Lootboxes are a familiar sight to video game players. They are boxes that have random content and prizes inside which a player can open once they pay a certain amount of money. They can be valuable or they can be cheap items – players don't know what each lootbox contains when they get them.
In recent promotional videos, both Paul and Le were seen clicking on lootboxes and claiming they had won real-life items. This includes Apple AirPods and $1,000 shoes. Mystery Brand, the company behind the promotion, claims that they can offer real-life lootboxes that people can buy, with prices starting at $3.99 to $1,300.
Some of the other top YouTube influencers like Pewdiepie, Kavos, and Ethan Klein have lashed out at these promotional videos for putting children at risk. Pewdiepie, better known as Felix Kjellberg, points out that promoting a gambling website when both Le and Paul have a lot of young viewers is rather sketchy.
YouTube Influencers Face Backlash
YouTube has certain restrictions on gambling advertising. They do allow gambling ads but do not allow direct links to online casinos.
In a statement, a YouTube spokesman said
YouTube believes that creators should be transparent with their audiences if their content includes paid promotion of any kind. Our policies make it clear that YouTube creators are responsible for ensuring their content complies with local laws, regulations and YouTube Community Guidelines. If content is found to violate these policies, we take action to ensure the integrity of our platform, which can include removing content.
However, Le and Paul may be in more trouble. Buyers from Mystery Brand have claimed that instead of receiving the premium items promised by the brand, they have received low-quality and even fake goods. The UK Gambling Commission has swung into action and stated that it would be investigating the brand behind the promotion.
Gambling watchdogs in a number of countries including Belgium and the UK have voiced their concerns over lootboxes and are looking at bringing about new laws that will specifically address lootboxes in video games.