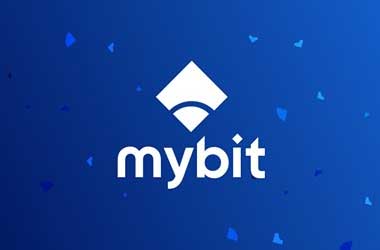 MyBit, an IoT investment ecosystem powered by Ethereum, has announced an exclusive partnership with with Ability Concept, a hardware sensor platform and smart bench provider based in Prague. It can be remembered that MyBit announced a similar partnership with Arabco, a Dubai-based smart technology provider. Therefore, with this contract, the company now has a working agreement with companies in the two largest markets (Middle-East and Central Europe) for smart benches.
According to MyBit, Ability has the most innovative and durable, smart benches on the market. MyBit team believes that their platform will enable Ability to scale up rapidly.
MyBit has pointed out the increasing demand for sustainable products, the rising need for connected cities, and systems that harness solar power and renewable energy. In that context, smart benches is expected to have a great demand in the future. MyBit suggests a government-general public participation in funding smart benches, instead of going all alone with tax payers money.
MyBit has mentioned that the SmartBox of Ability could be used for monitoring air quality, gas industry, and even water levels. Ability uses green technology to protect the environment. For MyBit community, the partnership paves way for a solid return on investment, while fostering MyBit's core principles of alternative assets, sustainability, and decentralized investing.
Ability can place smart benches anywhere in Europe. Investors can own a piece of the smart benches by investing through MyBit platform. Revenues generated (ad revenue and Wi-Fi subscriptions) are automatically shared among investors using Ethereum smart contracts. MyBit has highlighted that small investors can benefit from the facility instead of large conglomerates. MyBit considers this partnership as another step towards a future where decentralized investments are the norm.
About MyBit
Founded in Switzerland by industry veterans, MyBit strives to democratize financial services so everyone has equal access to investment opportunities. MyBit focuses on using Blockchain technology to create an open, fair, and efficient investing ecosystem that is available to everyone. The Ecosystem is comprised of the MyBit DApp, a decentralized investing platform, and MYDAX, the world's first decentralized exchange for IoT assets. The native cryptocurrency of MyBit ecosystem is indicated by the symbol MYB.
Prague is gaining prominence in the field of blockchain technology. From Trezor, the company behind the creation of hardware wallet, to Slush Pool, the world's first Bitcoin mining pool, incredible companies exist in the country. Additionally, the Institute of Cryptoanarchy is also located there.