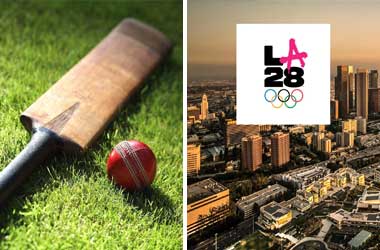 Summary:
International Olympic Committee to consider adding cricket to 2028 Olympics
Decision will be made on 08 September if T20 cricket will be a part of the LA Olympics
Cricket has a mass market appeal in countries like India, Bangladesh and Pakistan
The push to get cricket included in the Olympics could turn out positive on 08 September as the International Olympic Committee (IOC) will meet and discuss whether cricket can be a part of the 2028 Olympics.
Will T20 Cricket Get IOC Approval?
The 2028 Olympics will take place in Los Angeles, California and will likely feature a lot more sports than the 2024 Olympics in Paris, France. The 2016 Olympics in Rio de Janeiro, Brazil saw a total of 38 sports but that number increased to 46 sports during the Tokyo Olympics. Usually host country are allowed to add one new sport to the roster whilst another is dropped as a result, which has resulted in some interesting Olympic events in the past. These new events which are added do not always stay when the next Olympic event comes along.
New sports like rugby sevens, 3×3 basketball, baseball, speed climbing and surfing were added to the Tokyo Olympics. Thomas Bach, President of the IOC is said to be in favor of introducing the game of cricket as an Olympic sport in 2028.
The game of cricket is played across three formats. Test cricket which is a 5 day format, ODI cricket which is a one day format and lasts for close to 9 hours and the T20 format which is over and done in 3 hours.
The discussions at the IOC meeting on 08 Sep will revolve around the T20 format for both men and women. The T20 format is the most exciting form of cricket and is enjoyed by cricket fans around the world.
T20 Cricket Inclusion Could Boost Olympic Viewership
One reason why the IOC could rule in favor of cricket being a part of the LA 2028 is because it will automatically boost the viewership numbers of the Olympic Games. Cricket is considered a religion in India which now has over 1.4 billion people.
The top cricketing nations across the world include England, Australia, Pakistan, South Africa, New Zealand, Sri Lanka and the West Indies. Given the popularity of T20 cricket in these countries, don't be surprise if the IOC rules in favor of cricket being a part of the 2028 Olympics.
T20 women's cricket was included during the 2022 Commonwealth Games and Australia ended up winning the final after beating India. There was a lot of excitement with cricket fans in both India and Australia for the final match and the IOC will be counting on cricket fever spreading during the 2028 Olympics.