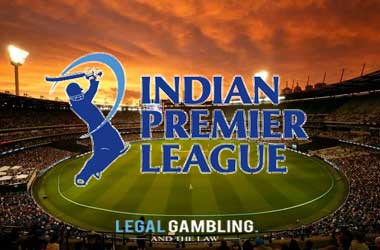 The cricketing world has turned its focus to the United Arab Emirates (UAE) as the Indian Premier League (IPL) is currently underway. IPL2020 started on Sep 19 and will run till Nov 10 as 8 IPL franchises battle it out to be crowned IPL Champions.
The IPL has the reputation of being the richest domestic and most exciting T20 league in the world. Young and upcoming domestic cricketers from India, over 100 overseas cricketers and top Indian players all come together to test themselves against one another in the IPL.
IPL2020 has been underway for close to two weeks now and has provided cricket fans some nail biting action as most of the games have been cliff hangers and two of them have already gone into a super over.
What makes this edition of the IPL more interesting is that the games have been unpredictable.
Bookies initially had defending champions Mumbai Indians, arch-rivals Chennai Super Kings (CSK) and Sunrisers Hyderabad as favorites going into IPL 2020 but all three teams have had rough starts losing to lower ranked teams like the Rajasthan Royals, Kings XI Punjab and Delhi Capitals.
It is a shame that there are no fans present in the UAE to watch the action in person. The empty seats are due to COVID-19 protocols. Fans are only able to enjoy the action by watching the games on TV and TRP ratings have soared as cricket fans from around the world tune in daily.
Behind The Scenes Drama
IPL 2020 has created a buzz not only for the great action on the field but some behind the scenes drama that has caused a buzz on social media. Aussie legend now turned TV commentator Dean Jones who doing a show called 'Select Dugout' on the IPL from India suffered a heart attack on 24 September in his hotel room and passed away.
Sky News Australia
Star Sports India honoured Jones by draping his coat on his chair and putting together a moving tribute that saw millions of fans send in their appreciation and condolences.
From a sad note that IPL went into controversial mode as former Indian captain and commentator Sunil Gavaskar made a remark against Indian captain Virat Kohli's wife Bollywood Actress Anushka Sharma in jest which upset Kohli's fans. They took to social media to call for the BCCI to remove Gavaskar from the commentary team.
With another 5 weeks of action left in IPL 2020, except more excitement both on and off the field.