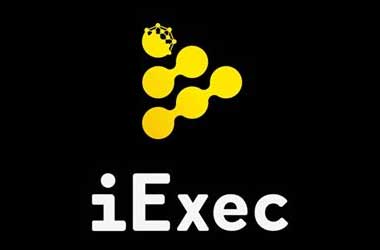 iExec RLC (RLC), is an innovative French startup utilizing global computing and block chain technologies to decentralize the cloud. The team behind iExec is creating a decentralized and global cloud marketplace, where anyone can rent out the idle processing power for profit. The company has entered into an agreement with French startup Stimergy to provide greener computing solutions and support smart buildings. Stimergy's data centers use twice less energy than traditional data centers, and the heat generated by the servers is recycled to heat buildings.
Under the agreement, Stimergy has made available its computer servers in the iExec network and became the first ever cloud computing provider in the iExec marketplace. By distributing servers throughout the city in buildings in need of heating power, iExec and Stimergy are supporting the emergence of an inventive society mixing economic growth with the respect of the environment.
Centralized data centers are too energy-intensive to run the servers and cool them down. Cooling alone represents 45% of the total energy consumed. In addition to this excessive energy consumption, centralized data centers do not fulfill requirements of emerging IoT systems and applications, which include data processing at or near the collection source. This computation requiring to be run at the data source can be achieved by the decentralized cloud.
Blockchains cannot support the kind of computational needs that many dApps will require, and this problem will only compound exponentially as more dApps release their working platforms and products. Blockchains need a solution that allows them to compute off-chain and bring only the results on-chain. iExec is that solution. iExec develops open-source libraries and tools that allow DApp developers to take full advantage of the decentralized Cloud.
iExec has recently announced the release of a Software Development Kit (SDK) that can be used by developers to build compute-intensive applications. The startup is now welcoming cloud providers to be part of its network, and Stimergy has answered the call.
Christophe Perron, CEO and Founder of Stimergy
"The partnership with iExec opens up entirely new possibilities for Stimergy, by reaching a new pool of customers looking for intensive cloud computing resources. We will benefit from iExec's decentralized infrastructure to rent our servers and be remunerated in a transparent and open blockchain-based network."
The background technology of iExec has been developed by research scientists at the INRIA and CNRS institutes in the field of Desktop Grid Computing, which allows to harness thousands of distributed nodes to execute very large parallel applications.
iExec creates a network of providers that form a virtual Cloud Infrastructure. A user can access the distributed infrastructure either to run applications, or be one of the providers by renting resources. The partnership will power a new generation of blockchain-based applications in the fields of machine learning, IoT, fintech or scientific calculations, and at the same time build a powerful local digital infrastructure to support new digital services for smart buildings and eco-neighborhoods.