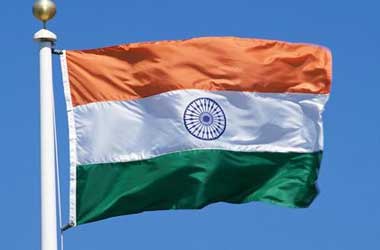 A court in the Indian state of Gujarat has asked for a clarification from the state government in response to a case filed by the Indian Poker Association (IPA) which alleges that the state police illegally barred a club from hosting poker games.
The game was scheduled to be held at the Young Men's Christian Association (YCMA) club in Ahmedabad and according to the club's administration concerned authorities had been informed earlier about the game.
The poker game was not being played for real money and since poker is not considered to be gambling, the club's management did not procure a 'No Objection Certificate' from the authorities.
The police however subsequently stepped in and put a stop to the game. Claiming that police interference was unnecessary, the IPA has asked the court to declare the police action as arbitrary and illegal. The High Court of Gujarat has asked the government to respond as to why the game should not be allowed to be played in the club.
Under their case, the IPA pointed out that poker is a game of skill and not chance, much like other card games such as bridge, rummy and nap. It also stated that poker does not fall under the ambit of the prevailing Gujarat Prevention of Gambling Act. The association has asked why the YMCA has been restrained from operating a poker card room while other clubs are being allowed to operate similar card rooms.
The Gujarat government's decision to bar poker games might have implications on the overall poker legalization efforts in India. Under Indian law, states decide individually if gambling is to be legalized. So far only three states have legalized gambling – Goa, Sikki and Daman.
Industry observers had been encouraged after a north eastern state classified poker and other card games as games of skill earlier this year. The Governor of Nagaland approved in April 2016, The Nagaland Prohibition of Gambling and Promotion and Regulation of Online Games of Skill, which listed a number of games such as Poker, rummy, strategy games, as well as esports (like virtual Cricket) and fantasy league as games of skill.
Many felt the official green-light in Nagaland could boost chances of other states allowing poker to be legalized. The Gujarat government now has to do its research and present the court its findings as to whether it considers poker a game of skill or chance. The court will then make a final decision on the matter which could have a significant impact on the poker industry in India.