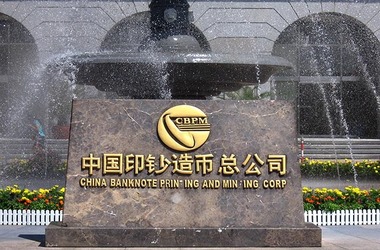 Hangzhou Blockchain Research Institute, also known as the Zhongchao Blockchain Research Institute, has launched a blockchain-as-a-service (BaaS) platform, which will facilitate identification and supply-chain tracking. The platform, christened as BROP (Blockchain Registry Open Platform), was launched at Global Financial Science and Technology Summit in Hangzhou.
Notably, Chinese companies such as Tencent, JD.com, and Baidu have launched their own versions of BaaS platform in the past few years. However, BROP, which aims to reduce China's bureaucracy, is significant in the sense that the research institute is backed by the government of China. The platform is offered for developing independent intellectual property rights based on blockchain.
The company's web site introduces itself to be "one of the first teams to study blockchain technology in China." The prime objective of the organization is to "promote the innovative application and market promotion of blockchain technology in the financial and other fields."
The company belongs to Zhongchao Credit Card Industry Development, a subsidiary of the China Banknote Printing and Mining Corporation, with supervision by the People's Bank of China (PBoC). Zhongchao Credit Card Industry Development provides technology for Chinese credit cards and is also a member of the Linux Foundation.
To build a trustworthy collaboration, BROP follows a three-tiered approach, namely the establishment of digital identities, storing trusted data, and offering easy-to-use digital tokens, which would verify blockchain agreement rights.
Fan Guifu, chairman of Zhongchao Credit Card Industry Development. stated
"We started the layout of blockchain technology in early 2015 and set up the Zhongchao Blockchain Research Institute last year. Our key focus is the development of blockchain and other emerging financial technologies."
The platform will assist in the creation of credible records of user identity, certificate data, and digital credentials for enterprise users. Additionally, the platform aims to provide verifiable and supervised ownership registries and information on public services.