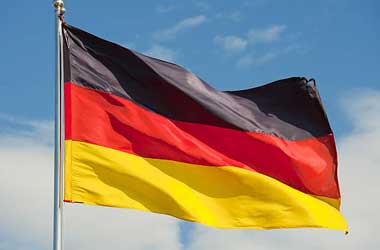 Germany has been accused of violating EU rules over its new online poker tax scheme. The country's new tax regime which comes into effect from July 1 has attracted the attention of the European Gaming and Betting Association (EGBA), a Brussels-based trade group representing the major online gaming operators in Europe.
The EGBA is taking issue with Germany's proposal for a 5.3% rollover tax to be exclusively imposed on online poker and slots, which the association claims puts the industry at a disadvantage in comparison with its land-based counterpart. The EGBA said the new laws would result in online operators being taxed at rates 4 to 5 times higher than land-based casinos.
The organization also said that the rates would go beyond the total gross gaming revenue (GGR) generated in some of the country's state-level jurisdictions. The new tax laws would effectively give brick and mortar operators a €290 million tax advantage annually, resulting in around €741 million in aid for land-based gambling companies each year. The EGBA asserts that this is a clear violation of EU state aid rules.
Germany Ignores Industry Warning
In May, the EGBA urged the German parliament to reconsider its new tax proposal, as it would undermine the country's main goal of driving local players into the regulated online gambling market.
The organization previously warned that the punitive tax rates would only result in more Germans switching to unlicensed sites, allowing the illegal market to flourish. But these concerns have fallen on deaf ears, prompting the EGBA to file a formal state aid complaint to the European Commission.
In an official statement issued this week, the EGBA said that while they truly appreciate the efforts done by German authorities to create an appropriate tax framework for the online gambling industry, the latest proposed tax rates are punitively high and will only directly benefit the country's land-based operators.
The EGBA is calling on legislators to rethink the new tax measure and consider adopting the online gambling tax rates implemented in other regulated gambling markets within the EU.
Germany's new tax regime has already led to one poker operator deciding to pull out of the country's online poker market. Kindred-owned Unibet notified its German players in late May that it will terminate its cash games and SNGs effective July 1. If conditions do not improve in relation to the new tax laws, the operator could be forced to fully withdraw from the country.