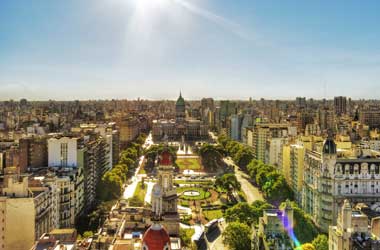 The Buenos Aires lottery has released an update about their plans for launching their online gambling industry. The regulatory commission in charge of the lottery and all gambling activities in the city, Loteria de la Ciudad de Buenos Aires (LOTBA) released its criteria for allowing online gambling companies to operate within its jurisdiction.
The launch of the online gambling industry has been a long time coming. The original plan was for operations to begin in 2018. This was when the province of Buenos Aires authorised online gambling in its territory. This was thanks to Decree 181. However, a change in the political climate stopped the implementation, also in 2016 gambling sectors workers went on strike due to a proposed tax hike. Now, it seems that LOTBA wants to proceed without any further delays and get its iGaming industry up and running.
The recent release of the criteria is to prepare online gambling operators so that LOTBA would be able to complete its selection process and have operations going by the later part of this year. Instead of having the operations cover an entire province, gaming operators will only have a license to offer their online gambling to those within the city. The operators will be able to decide on what sort of games they can offer. They can decide on the usual table games and sports bets.
License Requirements
LOTBA has not restrictions on the number of licenses they will issue but will not make it easy. Online gambling operators will have to meet the requirements that the regulator has set down in order to receive a license.
One of the predefined conditions that must be met is that the operator has to have at least 2 years of experience in the online gambling industry. Additionally, they need to have annual revenue over $1.5 million. This is not going to be easy to meet for new companies and ensures that only experienced operators will get to participate. Furthermore, the company needs to have a value of at least $25 million ensures that Buenos Aires won't get any duds.
Operators will also need to deposit an initial $2 million as a Guarantee of Compliance. Half of it will be returned when the operator receives its technical certification. The license will allow them to operate for five years with an additional five years extension if they want to. The fee for application will be $30,000 and a yearly fee of $100,000 combined with 10 percent of their revenue in Buenos Aires.
LOTBA is pretty confident that operators will want to enter the local market considering the city's status as a tourism hotspot.