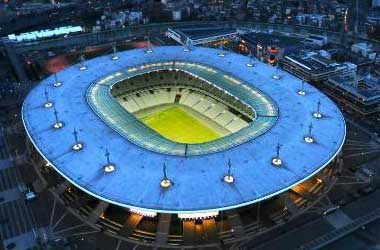 Summary
UEFA called emergency meeting after Russia invaded Ukraine
Champions League final in Russia now stands cancelled
UEFA selected Stade de France as new hosts
Russian President Vladimir Putin threatened to go to war and invade the democratic country of Ukraine for the last few weeks and made obvious moves to get the Russian army in a position under the illusion of 'military drills' whilst the international community tried to reason with the leader and warn him of the consequences of doing so.
That did not work and on Feb 24, Russia started to invade Ukraine.
When official confirmation came in that Russia was invading the Ukraine, one of those consequences was UEFA decided to call an emergency meeting of its executive committee on Feb 25 to discuss the impact the war will have on its football schedule. The Champions League final was scheduled to take place in Krestovsky Stadium in Saint Petersburg, Russia on May 28.
That is no longer going to be a possibility as UEFA has cancelled the Champions League final in Saint Petersburg, Russia. UEFA released a statement after their executive committee confirming the decision and that the Final will now be played in France at the iconic Stade De France Stadium.
Russia is expected to play a world cup qualifier against Sweden or the Czech Republic in March. The football association for both Sweden and the Czech Republic have made it clear they do not want to play in Russia.
UEFA Condemns Russian Invasion
UEFA condemned the Russian invasion of Ukraine and said that it adopted a similar stance as the international community.
In a statement, UEFA said
As the governing body of European football, UEFA is working tirelessly to develop and promote football according to common European values such as peace and respect for human rights, in the spirit of the Olympic Charter. We remain resolute in our solidarity with the football community in Ukraine and stand ready to extend our hand to the Ukrainian people.